Chess Club building math minds at William B. Orenic
5/11/2018, 2:51 p.m.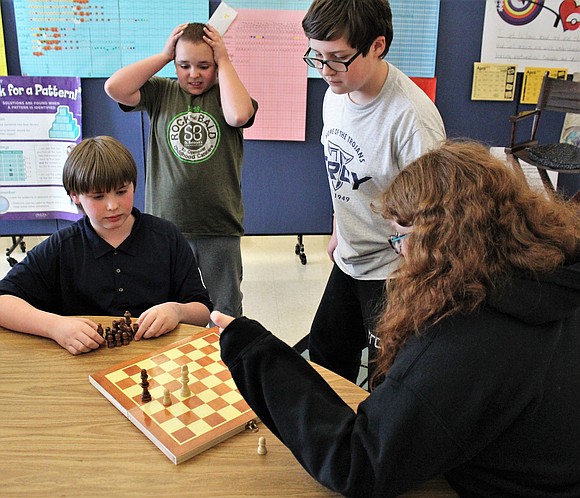 Wrapping up its second year at William B. Orenic Intermediate School is the Chess Club, which sponsor and W.B.O. Math Specialist Dr. Janet Grenier said she's found promotes good problem-solving skills, improved attention and good sportsmanship.
Grenier began the club at the Troy Community School District 30-C school last year after sponsoring a chess club at Troy Middle School before that. The game is an excellent activity for students, she said.
"The game of chess requires strategic and critical thinking that encourages the use of both sides of the brain," she said. "I want the members to have fun, make friends and enjoy playing the game of chess."