Troy school plants trees, picks up trash, recycles to celebrate Earth Day
5/11/2018, 2:56 p.m.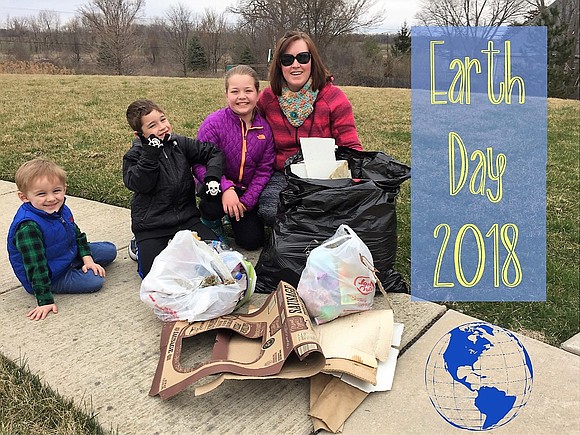 Troy science teacher Elisabeth VanderMeer recently issued her students and colleagues at William B. Orenic Intermediate School an Earth Day challenge to help the environment.
The call of action was to "get caught doing something good for the environment on Earth Day," which was April 22. VanderMeer wasn't disappointed. Several rose to meet the challenge, and she received roughly 55 photos of the students and staff doing the good deeds.
The projects included planting flowers and trees, collecting trash and recycling. VanderMeer displayed a slideshow of the pictures during lunch period.
"This is the first year I challenged my students in this way," she said, "and I plan to do it again next year. I am very proud of my students' efforts."
W.B.O. Intermediate School sixth graders are also spending April and May studying the consumption of natural resources, the human dependence of these resources, the impact on our environment, and the importance of conserving, recycling and reusing materials. They are also making models of landfills, investigating solar panels and engineering solar ovens, among other activities.