Central Elementary School butterfly class
5/23/2018, 3:18 p.m.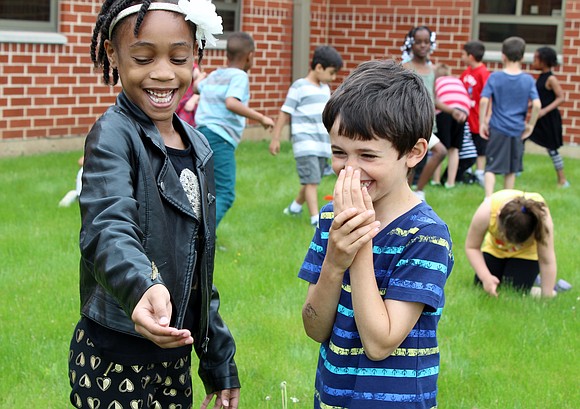 (From left) Plainfield Central Elementary School first graders Kayla Ashmon and Ricky Berger react to the butterfly on Ashmon's arm on Thursday, May 15, 2018. Central first graders studied the life cycle of butterflies in school this month. The classes released their butterflies near the small garden behind the school this week.
Several elementary schools in District 202 studied butterflies and others watched
chicks hatch as part of a science unit on life cycles.