Route 66 Raceway Route 66 NHRA nationals May 31 - June 3
5/24/2018, noon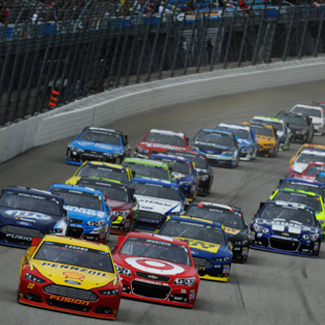 Thetimesweekly.com
The NHRA Mello Yello Drag Racing Series returns to
Route 66 Raceway as part of the iconic drag strip's 20th anniversary celebration. On
May 31 - June 3, the stars of today and the legends of yesterday will gather for
four explosive days and nights of racing at the JEGS Route 66 NHRA Nationals as the
world's top drag racers rocket to speeds exceeding 330 miles per hour in under four
seconds.
The event is sure to surprise and delight fans new to the NHRA as well as those who
have attended since the event's inception at Route 66 Raceway in 1998. Some of the
weekend highlights include:
The iconic Little Red Wagon will be a staple in the Route 66 Raceway 20th
Anniversary Display June 1-3.
Jet Car Finale on Friday Two jet dragsters will present a spectacle on the quarter-mile as they rocket to
speeds approaching 300 mph. The dragsters include: ProJet Motorsports' "Hot Blade" piloted by Al Zukauskas (Al Z) and Team Heat's "Fifty Caliber" driven by Scott Holdridge. Hot Blade features a Pratt & Whitney J60/JT12 engine used in Navy T-2 Buckeye fighter jets. This engine produces 6,000 horsepower with 4,500 pounds of thrust at approximately 19,000 revolutions per minute (RPM). The dragster hits over 100 mphduring the first 60 feet and under one second.
Joyride
New this year, Route 66 Raceway will offer complimentary race-day transportation
provided by Joyride. Joyride delivers "A joyful fan experience" as they assist in
transporting fans to and from campgrounds and parking lots. Walking long distances
in the hot sun or rain is no longer an issue when Joyride is on site!
To obtain a ride, fans can call 833-654-RIDE or simply flag down a driver. It is
recommended to flag or hail down a driver for the fastest service, which will be
available Friday - Sunday of race week for no cost.
Family Fun Activities
Earlier in the year, Route 66 Raceway announced that NHRA Top Fuel Driver Antron
Brown would serve as the official Route 66 Raceway Kids Club Crew Chief in 2018.
Antron will spend some time exclusively with Kids Club members during the JEGS Route
66 NHRA Nationals at the Kids Club display. Be sure to sign up on-site or online at
KidsClubRacing.com so you are the first to find out additional information.
Additional Driver Appearances
Erica Enders will make a special appearance at Hollywood Casino on Thursday, May 31,
where she will sign autographs and interact with fans. The opportunity to meet the
first female Pro Stock Champion is open to all fans of all ages.
A horse of a different color, NASCAR Camping World Truck Series driver Noah Gragson
will cross sports on Saturday, June 2 to experience the thrill and horsepower
presented by the NHRA. Gragson will partake in Baptism by Nitro and make appearances
at various displays within the midway. From 1:30 - 2:00 p.m., he will sign
autographs at the Toyota display, before making his way to the Chicagoland Speedway