Route 66 Raceway Route 66 NHRA nationals May 31 - June 3
5/24/2018, noon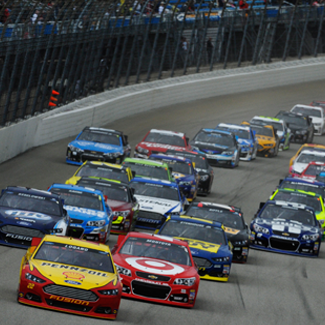 footprint between 3:15 and 3:45 p.m. At that time, fans can enter for a chance to
win a VIP NASCAR Camping World Truck Series package for the Overton's 225.
20th Anniversary Celebration Display
With the marking of its 20th anniversary, Route 66 Raceway will offer an
unprecedented level of content surrounding this milestone celebration including
appearances by drag racing legends "Big Daddy" Don Garlits, Illinois-natives Gary
Dyer and Ron Colson, and pioneer Funny Car driver Larry Reyes.
An expanded red carpet area will also grace the midway featuring the iconic Little
Red Wagon, the winner of the 1970 Winter Nationals, "The Hawaiian," a dual-engine top fuel dragster and a 50th anniversary replica Chi-Town Hustler. The tribute of
legends and vehicles will encourage fans to reflect on the special moments that
paved the way for Route 66 Raceway to flourish as it has and celebrate 20 years of
its own unique memories.
In addition, premiere motorsports artist Kenny Youngblood will be on-site at the
Route 66 Raceway display throughout the weekend personalizing unique prints for fans
to commemorate the track's 20th anniversary as well as some of the notable vehicles
featured on the red carpet. Fans can obtain a unique print from Youngblood during
the following dates and times:
Saturday, June 2
12:00 - 2:00 p.m.
4:00 - 6:00 p.m.
Sunday, June 3
9:00 - 11:00 a.m.
1:00 - 3:00 p.m.
Following the festivities on All-Star Saturday, "The Blooze Brothers," a Blues
Brothers tribute band, will perform on the north side of the grandstands. All fans
are welcome to attend, grab a drink and enjoy the familiar tunes of Sweet Home
Chicago, Everybody Needs Somebody and Jailhouse Rock.
Also, fans will not want to miss out on Championship Sunday as they can hear from
drag racing legends at the Route 66 Raceway 20th anniversary display at 9:00 a.m.,
walk the track at 9:30 and witness the Wally presentation to the Champions that
afternoon.
To purchase tickets to the NHRA Route 66 Nationals, or any of the other 2018 Route
66 Raceway events, visit us online at
www.Route66Raceway.comhttp://www.Route66Raceway.com, call 888-629-RACE, download
the Route 66 Raceway mobile app, visit the Route 66 Raceway Administrative office
or stop by the box office on the day of the event.
For email reminders regarding the 2018 Route 66 Raceway schedule, click
herehttp://www.route66raceway.com/Connect/Connect.aspx.
For more information on Route 66 Raceway, stay connected on
Twitterhttps://twitter.com/route66raceway and
Facebookhttps://www.facebook.com/Route66Raceway or by visiting
Route66Raceway.comhttp://www.route66raceway.com/?homepage=true.
A brief 2018 schedule at Route 66 Raceway is as follows:
May 31-June 3 JEGS Route 66 NHRA Nationals
July 14 Four Seasons Heating, Air Conditioning and Plumbing
Burndown at Sundown
July 26-29 13th Annual NMRA/NMCA Super Bowl of Street-Legal Drag
Racing
August 18 D'Arcy Buick GMC Route 66 Classic
A complete 2018 schedule at Route 66 Raceway can be found
herehttp://www.route66raceway.com/Tickets-and-Events/Event-Schedule.aspx.