Burgers, Brews & Blues Fest
Celebrating the patty along with cool tunes and libations
5/25/2018, 12:04 p.m.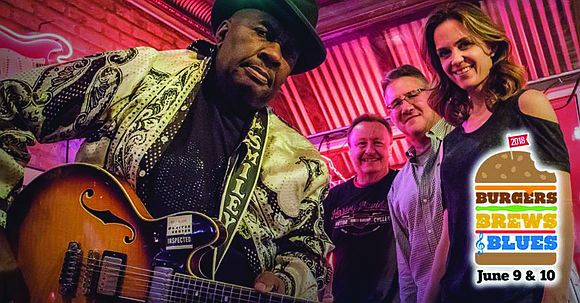 Among the performers: Chicago blues legend Linsey Alexander and contemporary bluesman Guy King.
The Promenade Bolingbrook in the southwest suburb will treat visitors of all ages to a warm weather break with tasty patties, cool music, kids' fun and libations when the upscale shopping center hosts its first-ever "Burgers, Blues & Brews Fest" the weekend of Saturday and Sunday, June 9-10.
To be held on the grounds of the center located at 631 E. Boughton Rd., visitors will be able chill to several of Chicago's best blues performers including blues legend Linsey Alexander on Sunday and Israeli-born contemporary bluesman Guy King.
They'll also be able to purchase a burger and partake in ticketed afternoon wine tastings held each afternoon from Noon-4:00 p.m. (With the purchase of a daily tasting pass for $25 they can sample up to 12 varietals from a pool of 30-plus wines. Beers will also be sold on-site.)
And for the young one's there will be bouncy inflatables in a kids' area.
Burgers, Brews & Blues Fest hours are Noon.-10:00 p.m. on Saturday and Noon-6:00 p.m. on Sunday. Admission (music and kids' activities) is free.
For more, including future updates, please visit www.ChicagoEvents.com. The music lineup is:
Saturday, June 9
12:15 p.m. Smiley Tillmon Band
2:45 p.m. Brother John Band
5:15 p.m. Cash Box Kings
7:45 p.m. Guy King
Sunday, June 10
Noon Kyle Young Band
2:00 p.m. Howard & The White Boys
4:00 p.m. Linsey Alexander