House passes mental illness, gun ownership bill
5/30/2018, noon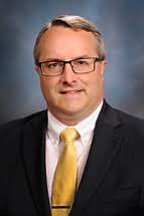 Legislation co-sponsored by state Rep. John Connor, D-Lockport, to keep lethal weapons out of the hands of those who suffer from mental illness passed the House and will advance to the Senate for consideration.

"I was proud to join a bipartisan group of representatives to take the
first step in common sense legislation to address the problem of firearms
getting into the hands of individuals who have a history of mental illness
and whose friends and family believe are harmful to themselves and others
in the community," Connor said. "Passing this legislation would allow law
enforcement to intervene when someone reports that an individual with
dangerous weapons in his or her possession is suffering from severe mental
illness, contemplating suicide or threatening violence to others."
Under the Connor-backed House Bill 2354, concerned family members can
petition a court to suspend their loved one's Firearm Owners Identification
(FOID) card to keep them from legally possessing or purchasing firearms and
ammunition. This legislation would also allow firearms to be removed from
one's possession if they are an immediate threat to themselves or others.
"We have seen too many times across this country what happens when someone
experiencing a mental health crisis has easy access to deadly firepower,"
Connor said. "The shooters involved in these recent mass shootings showed
signs of severe mental health problems, but there was little that law
enforcement could do to address those concerns. This legislation can help
change that here in Illinois, and I am hopeful that our work on this
commonsense proposal will save lives."
House Bill 2354 passed the House on Wednesday, May 23 with bipartisan
support. For more information on this legislation and other bills sponsored
by Connor, please contact his constituent service office at 815-372-0085
or RepConnor@gmail.com.