Nominations sought for Emergency Telephone System Board
5/30/2018, 2:35 p.m.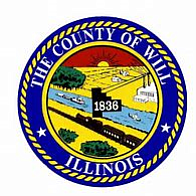 Thetimesweekly.com
Will County Executive Larry Walsh is seeking nominations from the public at large to serve on the county's Emergency Telephone System Board (ETSB). The 12-member board is comprised of representatives from county governmental agencies, representatives of the three Will County dispatch centers, and local fire and police agencies. One citizen at large also serves on this board.
The regular board meetings are held at 9:00 a.m. on the fourth Tuesday of even numbered months at the Will County Office Building, 302 N. Chicago Street, Joliet. In addition, there is usually another morning of committee meetings during the month of the full board meeting.
"This board plays an important role for public safety and first responders in Will County," Walsh said. "As the board that oversees the support system for our three 911 dispatch centers, we need people who are community-minded with an interest in maintaining the public safety in our county. I encourage any resident who may be interested to apply for this position."
The ETSB's primary responsibility is overseeing the county's 9-1-1 Emergency Telephone System which serves as a vital link between the residents and the
numerous public safety agencies of Will County. This board manages the financial, personnel, and technology needs for the 9-1-1 administrative system. Each member of the board serves a three-year term.
Those interested in serving on the ETSB can apply online at www.willcountyillinois.com. Click on the County Executive page and select the Boards and Commissions section. Interested parties may also email an application letter and resume to countyexecutive@willcountyillinois.com, Attn. Robin Tyda.