Plainfield East HS grad earns full ride to Vanderbilt
5/31/2018, 6 a.m.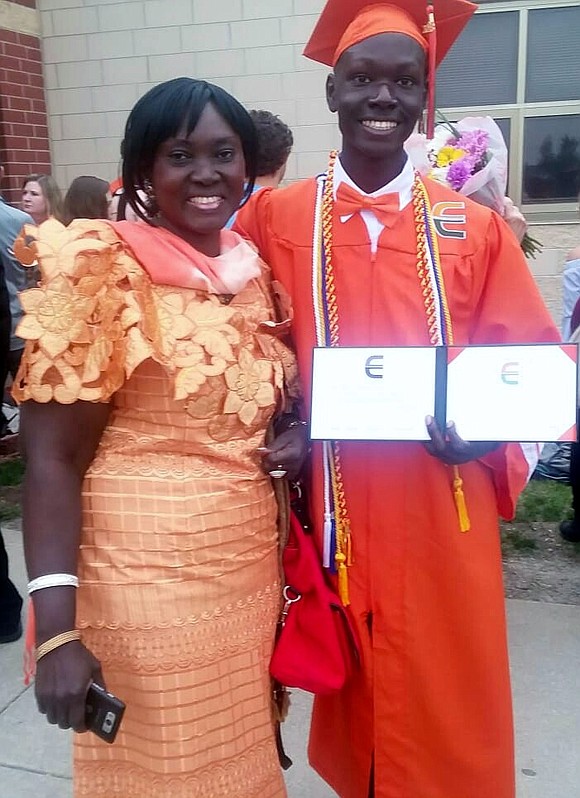 Plainfield East High School graduate Joshua Kayiwa earned a four-year full-ride scholarship to Vanderbilt University through the national QuestBridge Scholarship program.
Kayiwa is the first PEHS student to receive a QuestBridge scholarship. He is among 918 students to earn a scholarship to one of 40 partner colleges nationwide. Kayiwa graduated Saturday, May 19, 2018, and plans to study economics.
"When I found out I was a finalist I was ecstatic, I cried a little bit," said Kayiwa, who would like to be an entrepreneur.
The nonprofit program offers scholarships to talented students from families who might not be able to afford to send their child to college due to financial hardships.
Kayiwa's mother recently battled cancer, which put a financial and emotional strain on his family, he said.
The 18-year-old had to write two essays, answer questions and get two letters of recommendations from teachers in his core academic subjects to apply.
Kayiwa also had to have at least a 3.87 grade point average and participated in some extracurricular activities.
Applying for the scholarship took a lot of hard work and diligence, Kayiwa said. "I have two parents who encouraged me, and I have a strong relationship with God. I am privileged to be part of this group of scholars," he said.
"Josh's Plainfield East family is extremely proud of him, his accomplishments and we look forward to the many more successes he will encounter."