Joliet Police roadside checkpoints
11/6/2018, 4 p.m.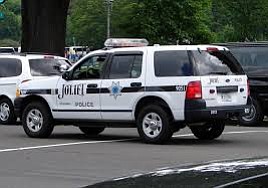 The Joliet Police Department, in partnership with the Illinois Department of Transportation, will participate in a statewide effort to increase seatbelt usage and crack down on speeding and drunk driving. Special enforcement efforts will include several seatbelt safety zones at various locations throughout the city, a roadside safety checkpoint, and citywide saturation enforcement and speed enforcement. Enforcement begins November 2 and continues through November 26.
The Thanksgiving holiday is one of the busiest travel times of the year. More vehicles on the roadways means there is more potential for crashes and more fatalities.
Chief Al Roechner reminds driver's to not drink and drive. "So many family tragedies can be easily avoided by wearing seat belts, having a designated driver, getting a ride, or by calling for a taxi or ride-sharing service."
Officers assigned to these details will be checking for occupant restraint violations, child restraint violations, DUI violations, speeding violations, and other violations of the Illinois Vehicle Code.