Plainfield plows ahead with snow contracts for winter
Madhu Mayer –news@thetimesweekly.com | 11/6/2018, 4:03 p.m.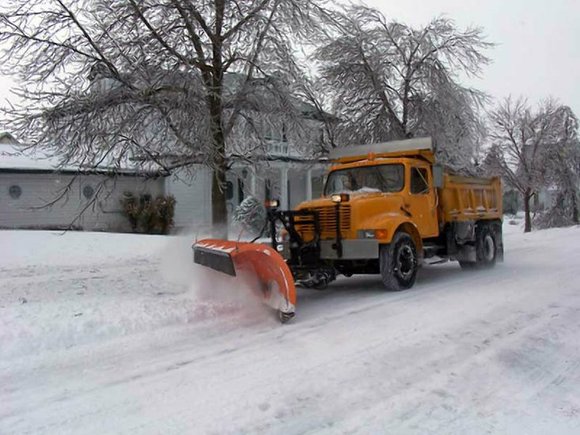 Though measurable snow has yet to fall on the ground, the Village of Plainfield is already preparing for the upcoming months when messy and icy road conditions will become part of the everyday norm.
The Plainfield Village Board Monday authorized the purchase of up to 5,000 tons of road salt at the state bid price of $62.17 per ton from Cargill, Inc. Allen Persons, public works director, said the purchase totals $310,850.
For many years, he said the village has participated in the state's road salt purchase program. This year's bid, according to Persons, is higher than the $45.56 cost last year. Comparatively, he said the price goes up and down as it was $62 four years ago, $107 five years ago and $59.76 10 years ago.
Persons also reminded the trustees that since the bid process is completed, the village will contract directly with Cargill and the state will no longer be involved during the salt ordering, delivery and billing process.
Besides putting salt on icy roadways, the village also plans to combat bad weather by contracting with six companies to remove snow. They companies the board approved
Monday for snow removal services are Antrex Inc.; Winniger Excavating; Shreve Services; Fazio Landscaping; Local Lawn Care and Landscaping; and J&S Construction.
Rather than hire one contractor who many not be available immediately following a snowfall, Persons said it is more cost productive to hire a company that will be paid for services provided based on agreed hourly rates, which range from $45 to $143. These hourly rates, he said, are the same as last winter season. The best part, he adds, is the village will only pay for actual work completed.