Plainfield School District designated as exemplary
11/6/2018, 3:56 p.m.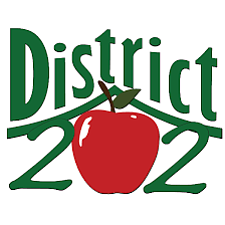 Plainfield - Twenty-seven of the 28 District 202 schools that took the state assessment last spring were designated as either "Exemplary" or "Commendable" as measured by the new "Every Student Succeeds Act" (ESSA).
Dr. Glenn Wood, assistant superintendent for curriculum and instruction reviewed the results of the most recent state test data as part of the new state report card at the Board of Education's November 5, 2018 regular meeting.
The ESSA is the new federal academic accountability system replacing the No Child Left Behind (NCLB) act. It measures student growth and helps the neediest schools improve.
That's a significantly different approach than the NCLB which penalized schools and districts that "failed" to meet arbitrary learning and achievement targets.
"The new ESSA system really shows a more complete, accurate picture of everything our students and staff are doing in the classroom to learn more, and learn better," Wood said.
"On the whole, District 202 did well, we are happy with our results and expect to do
even better next year," Wood said.
All information taken from the 2017-18 Illinois Report Card. View the State Report Card and additional information on the District 202 website.
New Designations
The ESSA assigns four designations to schools based on 10 indicators of performance including student growth: Exemplary, Commendable, Underperforming and Lowest- Performing:
Exemplary
Plainfield North High School

Eagle Point, Eichelberger and Walker's Grove elementary schools.
COMMENDABLE
Central, Charles Reed, Creekside, Crystal Lawns, Freedom, Grand Prairie, Lakewood Falls, Liberty, Lincoln, Meadow View, Ridge, River View, Thomas Jefferson and Wesmere elementary schools;

Aux Sable, Heritage Grove, Indian Trail, Ira Jones, John F. Kennedy and Timber Ridge middle schools; and

Plainfield High School - Central Campus, and Plainfield South and East high schools.
Drauden Point Middle School -- was designated as "Underperforming" due to academic performance on the Dynamic Learnings Maps Assessment among its special education students. Under ESSA, District 202 will get extra funding and resources to help improve academic achievement in that population.
Preschools including District 202's Bonnie McBeth Learning Center are not assessed.
Scores for Plainfield Academy, which serves both high school and middle school students were incorporated into their home schools' results.
Achievement Data
District 202's scores on the Partnership for Assessment of Readiness for College and
Careers (PARCC) exam exceed state averages in all key areas.
"There is certainly plenty of room for improvement, but I am encouraged by our performance overall," Wood said.
In English Language, 45 percent of all District 202 students tested meet or exceed state English Language learning expectations, compared to 37 percent statewide.
Likewise, in math, 41 percent of all students tested met state learning expectations, versus 32 percent statewide.
The SAT college entrance exam replaced the ACT last year as the state's official college exam and is given to all juniors.
On the SAT, 39 percent of district students met English Language learning expectations, compared to 37 percent statewide.
In math, 37 percent of district students met the SAT learning expectations, versus 34 percent statewide.