Plainfield School District designated as exemplary
11/6/2018, 3:56 p.m.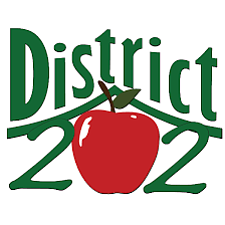 Last spring's round of testing was only the second full year of full implementation for the new PARCC system, and the first year that all juniors took the SAT. The state plans to replace PARCC with a new assessment system next year.
Financial Data
The state report card also shows District 202 using its resources effectively and efficiently both in the classroom and district-wide.
The average salary for District 202 teachers was $60,504, compared to $65,721 statewide. At the elementary level, District 202 averaged one teacher for every 19 elementary students, matching the state ratio. At high school, District 202 had one teacher for every 24 students compared to the state ratio of one for every 19 students.
Administrators also made less than the state average, earning an average of $96,101 versus $107,279. As well, administrative costs comprised only 1.1 percent of the total budget, compared to the state average of 3.1 percent.
Finally, District 202's Operating Expense Per Pupil (total operational expenses divided by total enrollment) was $9,895, compared to the state average of $13,337.
The district's Instructional Expense Per Pupil was $6,044 compared to the state average of $8,024.
"Our financial data show that District 202 operates very efficiently on behalf of our taxpayers," Wood said. "We get tremendous value for the resources we get from
our community."