5 expenses you can do without if you want financial freedom
11/7/2018, 9:59 p.m.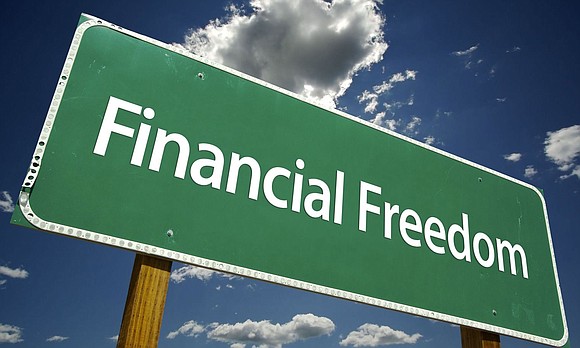 Monthly bills turn many Americans into jugglers. Paying for rent, food, or other necessities is a common problem, with 40 percent of Americans struggling to pay for at least one basic need, according to a recent survey by the Urban Institute.
For some consumers, spending too much on luxuries can make it difficult to pay for all of their necessities on time; a Pew study found that close to half of Americans spend more money than they make every month. Many people consider ways to cut monthly expenses, but then balk at eliminating certain items because the thought of doing without them seems too painful.
Has something you deemed a necessity actually been a money-draining luxury? Hard as it may seem to live without some monthly comforts, Daniel Ameduri says such rigid discipline can prove rewarding long-term – especially to millennials and younger generations planning toward their financial future.
"Let's face it, the economy has changed, and the pension system and conventional retirement are in the past," says Ameduri, "If you really want to get ahead or make the choice to become wealthy, it will require you to do things that are not normal.
"It starts with sacrifice in your personal finance life, and ideas that might seem drastic are ways to save real money."
Ameduri lists five effective cost-cutting measures to save money every month:
Get rid of your smartphone. "I know, that's like asking people to get rid of a body part," Ameduri says, "but ditching your smartphone can be a big cost-saver. There's the high cost of the phones plus a basic cell phone plan; the latter would rid you of $500 or more a year." Flip phones are a far cheaper alternative while providing basic functionality, Ameduri says, and tablets, also considerably less expensive than smartphones, have similar features.
·
Cancel the cable bill. "Who doesn't pay too much for cable, or cable and internet in the same package?" says Ameduri. "Replace the cable bill with Netflix and Hulu, or search around for what you want to watch on YouTube."
·
Avoid car payments. Ameduri says one of the worst mistakes people make is having a car payment, which is usually, next to mortgage or rent, the highest monthly expense. He recommends diligently shopping for a reliable used car, owning it, making sure it gets great gas mileage and keeping it properly maintained. "Your life is too short to be making payments for something that depreciates daily and costs so much per month," Ameduri says. "A car shouldn't be a matter of pride, especially if you are just borrowing money to drive it."
·
Don't be a fashion plate. Getting too caught up in what we wear can get expensive, Ameduri warns. He says it makes sense to shop at discount stores, which more people are doing. "You can look nice buying clothes for half or two-thirds of the cost of top-line brands," he says. "Avoiding high-end brands is a smart way to save money. Someone who truly wants to change their financial position won't care about the perception of shopping at a second-tier store."
·
Stop eating meat. Meat can eat up much of a food budget, and Ameduri says there are smarter alternatives for main courses. "It's overpriced and it really isn't that healthy for you anyway," Ameduri says. "Instead, eat beans and raw nuts for your protein. Think of all the money you will save by grilling vegetables and eating salads."
"Some sacrifices may seem difficult early on," Ameduri says, "but when you don't feel the monthly pinch of financial pain anymore, they're definitely worth it."