Lipinski: Democrats should focus on workable solutions that improve everyday lives, starting with infrastructure
11/7/2018, 10:13 p.m.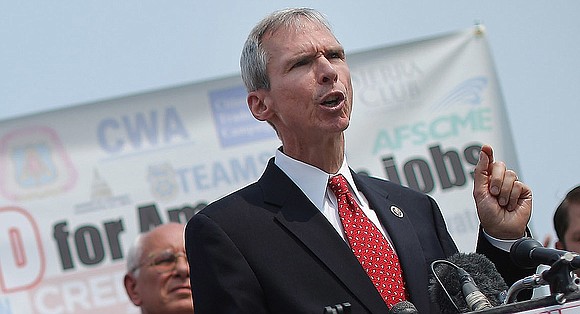 Congressman Dan Lipinski (IL-3) released following statement:
"The Democratic takeover of the majority in the U.S. House provides the opportunity for Congress to reassert its Constitutional role of conducting oversight of the Executive Branch and the President. This is part of Congress' role in providing checks and balances in the federal government, but something that both parties often fail to do when there is one party in control. We also await the conclusion and publication of the Mueller report; it is critical that this investigation be allowed to move forward unobstructed and that Congress seriously consider the findings and act if necessary.
"But this does not mean that we should spend the next two years doing nothing but conducting investigations in Washington. House Democrats should focus on finding workable solutions on the issues that are most important to improving the everyday lives of families across the Third District and our nation. These include bringing down sky-rocketing drug and hospital costs, keeping our children and our communities safe from violence, protecting our air and water, reforming our immigration laws, and improving education and making college more affordable.
"As Illinois' senior member of the House Transportation and Infrastructure Committee, I am hopeful that one of the first major pieces of legislation we pass next year will be a robust infrastructure bill that makes investments in our roads, public transit, airports, and other transportation systems, as well as in other aging infrastructure. This infrastructure investment is crucial for the district, our region, and the country, and I believe it is an issue that we can find agreement on across parties and between Congress and the President.
"Two of the most productive legislative years that I have been a part of in Washington were 2007-2008 when Democrats controlled the House and George W. Bush was president. I know the current political divide makes cooperation much more unlikely today, but I remain hopeful that 2019-2020 can be productive in Washington. With so many problems faced by Americans today, it is critical that we work together on solutions and not just spend the next two years campaigning for 2020. It's just common sense."