Rialto Square Theatre adds two additional shows to 2019 calendar
11/12/2018, 10:40 p.m.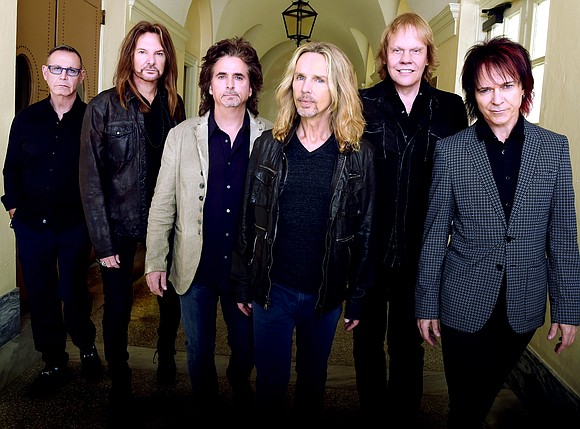 Rialto Square Theatre has added a two shows to the 2019 calendar. Legendary rock band, STYX will play the Rialto stage on Tuesday, February 12, 2019 and Grammy-winning comedian, Bill Engvall will perform on Friday, March 1, 2019. Tickets for both shows go on sale Friday, November 16th at 10 AM. More info can be found at www.rialtosquare.com
STYX
Tuesday, February 12, 2019 @ 7:30pm
Ticket prices: $123.50 | $88.50 | $78.50 | $58.50 (additional fees may apply)
Tickets On Sale Friday, November 16 @ 10am
Hometown band STYX is coming back to Chicagoland for one night only! Styx hit its stride with guitarist/vocalist Tommy Shaw's first LP with the band, 1976's Crystal Ball, and then they become the first group to score four triple-platinum albums in a row: The Grand Illusion (1977), Pieces of Eight (1978), Cornerstone (1979), and Paradise Theater (1981). Over the ensuing decade, Styx weathered the shifting winds of the public's musical taste, reconvening for a highly successful 1996 Return to Paradise tour that was expertly documented on both CD and DVD in 1997.
Their catalog of songs features 16 Top 40 songs including "Lady," "Come Sail Away," and "Mr. Roboto." After 14 years, STYX's sonically sweet 16th studio album and its most ambitious, most challenging, and most rewarding album to date, THE MISSION, was finally released June 16, 2017 on the band's label, Alpha Dog 2T/UMe.
It debuted on various Billboard charts, including: #6 Top Rock Albums, #11 Physical Albums, #11 Vinyl Albums, #13 Current Albums, #14 Top Albums, #Retail, #17 Mass Merch/Non-Traditional, #29 Digital Albums, and #45 Top 200 Albums (includes catalog and streaming). A special two-disc reissue of THE MISSION was released on July 27, 2018 via Alpha Dog 2T/UMe, which includes a CD of the original album, as well as a Blu-ray of THE MISSION mixed in 5.1 Surround Sound by singer/guitarist Tommy Shaw and producer Will Evankovich accompanied by stunning visualizations for each of the album's 14 songs based on the album artwork. Other extras on the Blu-ray include: "The Making of The Mission Documentary" of exclusive interviews of SHAW and Evankovich, four music videos—"Gone Gone Gone" (official video), "Gone Gone Gone" (video created by NASA),
"Radio Silence" (lyric video) and "Radio Silence" (live video from Syracuse, NY)—and three hi-res audio playback modes.
After more than a decade together on the road, this incarnation of Styx is looking forward to performing as many shows as it can as long as it can. "It all comes back to the chemistry," says bassist/vocalist Ricky Phillips. "The legacy of this band will be that it brought joy to millions of people," notes drummer Todd Sucherman. The jig is up, the news is out: The Esprit de Styx is alive and well, and now it's time to see for yourself. Welcome to the Grand Evolution.
Bill Engvall
Friday, March 1, 2019 @ 8pm
Ticket prices: $79 | $59 | $49 | $39 (additional fees may apply)
Tickets On Sale Friday, November 16 @ 10am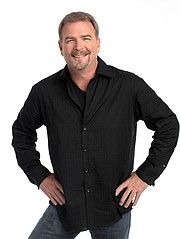 Bill Engvall is a Grammy nominated, multi-platinum selling recording artist and one of the top comedians in the country. Most recently, Bill was a contestant on season 17 of ABC's Dancing with the Stars, and as a fan favorite, he made it to the finals. He released his new stand-up special Just Sell Him For Parts in 2016 to Vudu. Earlier last year, Bill lent his voice to the animated comedy series Bounty Hunters, which aired on CMT. He previously starred in, and executive produced, the TBS sitcom The Bill Engvall Show. Bill was part of the enormously successful Blue Collar Comedy concert films, which sold over 9 million units and received a Grammy nomination.
He also starred on the WB's hit sketch comedy show Blue Collar TV and in several solo specials for Comedy Central. In 2012 he reunited with Jeff Foxworthy and Larry the Cable Guy on the Them Idiots Whirled Tour, which aired as a special on CMT. Bill's first album, Here's Your Sign, is certified platinum and held the #1 position on the Billboard Comedy Chart for 15 straight weeks. His second album, Dorkfish, also debuted at #1 on Billboard's Comedy Chart, as did his subsequent comedy albums. Bill has written several books, including his 2007 autobiography "Bill Engvall –Just A Guy." Bill recently filmed a new special entitled Just Sell Him For Parts. More information about Bill Engvall is available at www.billengvall.comhttp://www.billengvall.com.
Join the STAR program and support the Rialto Square Theatre 501c3 Foundation! With your tax-deductible donation (starting at just $100 for an annual membership), STAR members enjoy exclusive benefits including pre-sale access, priority bar service, their own VIP entrance to the venue, meet & greet opportunities, personal ticket concierge service, and much more. Anyone interested in becoming a STAR member, visit www.rialtosquare.com/support/star-treatment or email Marilyn McSteen at mmcsteen@rialtosquare.com.
Tickets are available at the Rialto box office, online at rialtosquare.com or by phone at 800-745-3000. The Rialto Square Theatre is located at 102 N. Chicago Street in Joliet. More info at: www.RialtoSquare.com