Bolingbrook HS athletes sign letters of intent
11/19/2018, 3:58 p.m.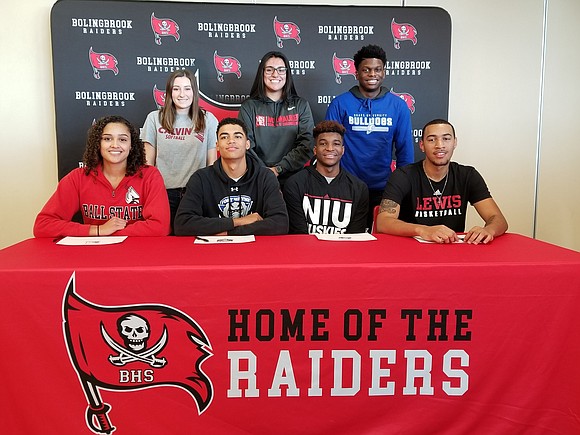 Seven Bolingbrook HS senior student-athletes signed letters of intent to continue their academic studies and athletic careers next year in college. From left to right in the back row: Carleigh Curtiss, softball, Calvin College; Alyssa Cazares, basketball, Milwaukee School of Engineering; Joseph Yesufu, basketball, Drake University. From left to right in the front row: Natalie Mitchem, volleyball, Ball St. University; Rico Wardlow, volleyball, Indiana University Purdue University Fort Wayne; Tyler Cochran, basketball, Northern Illinois University; Kameron Leonard, basketball, Lewis University.