Joliet Christmas Parade and Festival
11/21/2018, 12:10 p.m.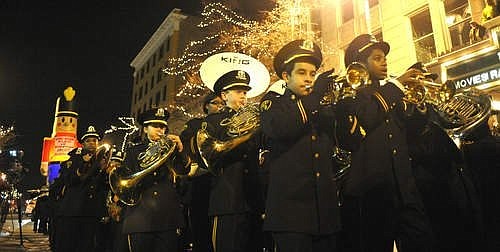 Light Up the Holidays Parade and Festival is held on the Friday following Thanksgiving each year. Activities begin downtown as early as 10:00 a.m., and include the Fantastic Fun Fair in the Joliet Area Historical Museum's auditorium, as well as activities in the Joliet Public Library, Gji's Sweet Shoppe, Jitters Coffeehouse, Chicken-n-Spice, Chevere Latin Cafe, JJC City Center Campus and more. The Rialto Square Theatre's annual holiday festivities also add to the holiday spirit in Downtown Joliet!
Christmas Tree Lighting begins at 5:15 p.m. in Van Buren Plaza followed by the Light Up The Holidays Parade begins at 5:30 p.m.