Congressional candidates weigh in on gender pay gap
Women of color are at the bottom
Megann Horstead, Reporter – news@thetimesweekly.com | 10/4/2018, 6 a.m.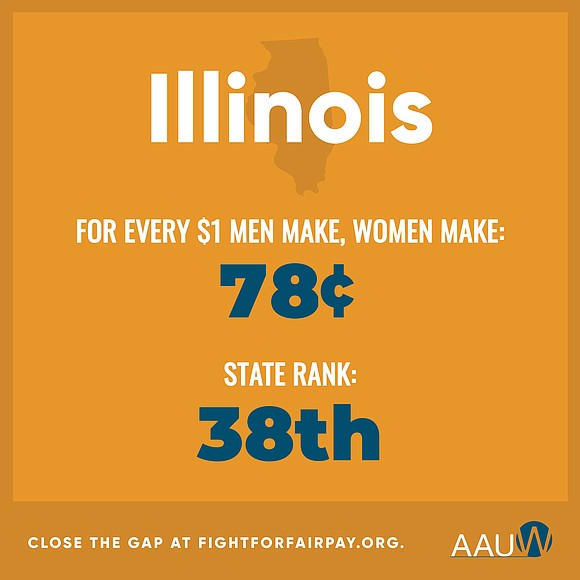 "Sometimes people don't even realize that they don't make the same amount of money, as the person right next to them doing the same amount of work, with the same experience and education level," she said. "We were trying to educate women to make them aware of all things money."
Merkel discredited the value of the program Kelly had hosted, saying that it should have casted a wider net.
"You do anything else but that, you're not helping anybody," he said.
Sara Dady, a candidate for the Congressional 16th District of Illinois, said she feels she would better represent the interests of people who live in the Congressional 16th District.
"[Kinzinger has] affected absolutely no change to improve the lives of women, children or the middle class in the 16th Congressional District," she said. "He consistently votes against the interests of the middle class."
Dady is vying for the seat of Congressman Adam Kinzinger in the November general election. The AAUW has findings that show the 16th Congressional District of Illinois and its gender wage gap currently ranks as the 18 smallest.

Dady said the actions Congress has taken are putting the people in a situation where costs have risen and wages haven't.

"We're in a time of low unemployment," she said. "We would expect to see wages rise, and yet, they're not. They're still lagging behind inflation."
Dady noted the problem isn't that people aren't working in the Congressional 16th District of Illinois, they're working a lot and said she has a possible solution to this problem.
"A single-payer [healthcare] system would be ideal, if we want to talk about increasing wages and making the U.S. workforce more competitive," she said.
A bill equipped with added equal pay protections is currently sitting with Gov. Bruce Rauner. He has until Oct. 7 to sign it. The bill, if signed into law, would deter employers from inquiring of salary history.
"We think that the laws in Illinois could be even stronger, and that could close the wage gap," Vagins said.
The campaign for Congressman Adam Kinzinger did not respond to requests for comment before press time.