Wayne's words: Race, violence and changing attitudes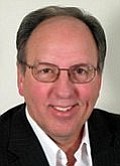 This last week I had an opportunity to attend a workshop that focused on racism in today's culture. It's a tough topic to discuss because the majority of our society recognizes its reality but denies it exists in our personal daily lives. That is, if you are not a person of color. The belief for many is "it's not me" or "it isn't a factor in my neighborhood."
The workshop was sponsored by The Anti-Racism Committee of the Sisters of St. Francis. According to the workshop definition of racial prejudice it is "a negative attitude toward a person or group, usually based on stereotypes and without knowledge of a group's history or experience." The racial prejudice is often applied to persons of color. A person of color is one who is not white or of European ancestry, according to another definition used in the workshop.


Most racial bias is subtle and not even recognized when it happens to someone. Very often it is not even intentional. For example, have you ever assumed an African-American individual is exceptional at sports? Or an Asian- American has an exceptional aptitude in math or science? There is a term for that type of stereo-typing. It's called microaggression.
There are many examples of microaggression that are woven into society. The topic of racism has been studied and worked on for centuries. Changing attitudes takes an individual commitment to be anti-racist. Several objectives were listed in the material distributed at the workshop. Among them were learning about racism from several sources, value people whose cultures differ from your own, and become aware that racism hurts everyone, not just those oppressed.
No discussion of racism can avoid the topic of "white privilege." If you are white (and male) it's easy to dismiss the subject as fact. For people of color, however, it's hard to escape.
I would highly recommend attending future workshops when you have the opportunity.
This month is also National Domestic Violence Awareness Month. The U.S. Department of Justice estimates that 1.3 million women and 835,000 men are victims of physical violence by a partner every year. Every 9 seconds, a woman in the U.S. is beaten or assaulted by a current or ex-significant other.
To put that fact into another perspective, here's another statistic. The number of U.S. troops killed in Afghanistan and Iraq between 2001 and 2012 is 6,488. The number of women that were murdered by current or ex-male partners during the same period is 11,766 according to sources. About 95 percent of all partner abuse cases involve a man beating a woman, according to the Illinois State Police.
"Take back the Night" organizations across the country sponsor events that highlight the issue of domestic violence. The Will County Take Back the Night organization is sponsoring this year's event at the Joliet Central High School at 5:00 pm this Thursday, October 4.
Another national social issue that has been highlighted currently is that of sexual violence and harassment. While the current focus of the issue has been on the nomination of a Supreme Court Justice, the topic is much broader. One in five women and one in seven men will be raped at some point in their lives, according to the National Sexual Violence Resource Center. In one out of 10 cases of rape, the victim knew the person who sexually assaulted them. The cost of rape in the U.S. is more than any other crime, followed by assault, murder, and drunk driving.
The three topics discussed above exist in the background of our society but affect many Americans on a daily basis. Be aware.
Stay tuned…
Comments welcomed at www.wayneswords@thetimesweekly.com