Cosby lawyers take first step in appeal process
By Stacy M. Brown, Newswire Correspondent @StacyBrownMedia | 10/8/2018, 10:45 p.m.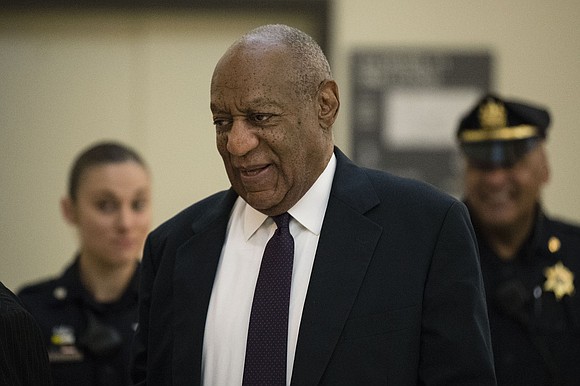 Citing doctored evidence, including an exclusive NNPA Newswire report last month that revealed tapes used to convict Bill Cosby were doctored, attorneys for the comedian have formally begun the process they hope will win his release from a Pennsylvania prison where he has spent the past more than two weeks.
More importantly, Attorney Joe Green and the other members of Cosby's team are hoping their motion for post-sentencing relief is just the start of clearing the comedian who was found guilty of three counts of aggravated indecent assault in April.
Last month, Montgomery County Judge Steven O'Neill sentenced Cosby to serve three to ten years in state prison.
In their new court filing, Cosby's attorneys said the "Verdict was against the weight of the evidence with respect of whether the offense occurred, if at all, within the 12-year statute of limitations."
The defense introduced business records demonstrating that Cosby was not present in the place alleged during the time that Andrea Constand asserted. O'Neill refused to rule on the statute of limitations and, almost inexplicably, referred the matter to jurors to decide but the jury panel never considered it.
Green also highlighted in his motion that tape recordings between Cosby and Gianna Constand, Andrea's mother, that were used to convict Cosby were doctored or altered in some way. "After discovered evidence in the form of a forensic examination of the Gianna Constand tape discloses that the excerpt played at trial was not authentic," Green wrote in court filings this weekend.
"Had this information been known at the time of trial, the tape evidence would not have been admitted, or if admitted would have come in subject to powerful challenge leading the jury to doubt its reliability. A different verdict would likely result if a new trial were granted," he said, citing other cases in which doctored evidence caused a verdict favorable to the defense.
Cosby's lawyers argued that the imposition of the sentence of three to 10 years of total confinement, which is the maximum consistent with the standard range of crime, was not necessary to address the nature and circumstances of what happened between Cosby and Constand in light of the "history, character and condition" of Cosby.
The references of history, character and condition spoke to Cosby's philanthropic efforts, previously spotless record and his blindness. "The court abused its discretion by giving undue weight to retribution over rehabilitation, deterrence and incapacitation," Green argued.
"As a result, the sentence was not commensurate with incapacitation to protect the public from an 81-year-old, blind defendant who had not even been accused of any criminal conduct occurring within the past ten or more years." Green also argued that the court was wrong to consider and rely on, as relevant to sentencing, allegations of uncharged, similar misconduct.
Several legal experts maintain that there are many obvious appealable issues that should have influenced O'Neill to allow Cosby to remain on house arrest on bail while the legal process continues.
"Bill Cosby was tried and convicted without any actual evidence that his crimes had ever been committed, no police reports, no medical records, no collaborating witnesses, just the accusations of women recalling events that occurred 30 years in the past," said Bob Law, the chairman of the National Black Leadership Alliance.