Public service loan forgiveness program fails to forgive
Charlene Crowell, Newswire Contributor | 10/16/2018, 10:36 p.m.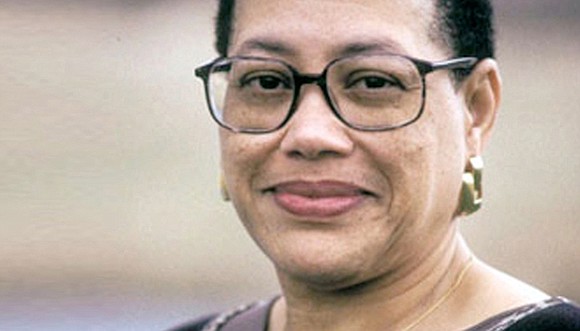 Across the nation and multiple generations, student loan debt now surpasses $1.5 trillion. The anxiety shared by borrowers from all walks of life seeking ways to lift this unsustainable consumer debt affects multiple life dimensions. In some cases, these burdensome debts threaten the future of America's middle class.
Two recent developments hold potential for struggling consumers.
On September 28, the independent and nonpartisan General Accounting Office (GAO) released findings on the federal Public Service Loan Forgiveness (PSLF) program. Eligible student loan borrowers who have dedicated their careers to public service and met other requirements, such as 10 years of qualifying payments, can have their loan balances forgiven. The first step towards forgiveness requires that interested borrowers are initially screened to certify their employment and loans meet threshold criteria. Once certified, borrowers submit a loan forgiveness application for a final check before forgiveness is approved.
Although PSLF legislation was enacted in 2007, September 2017 was the first time that borrowers became eligible for the application for forgiveness. And according to the GAO findings, forgiveness approvals are minute compared to those who qualify.
As of June 2018, more than 1.2 million student loan borrowers requested to be certified, with 890,000 ultimately certified eligible. 28,000 applied for loan forgiveness, thinking that they had met the 10- year payment and employment requirements. Shockingly, of these, only 96 — less than one-half of one percent — received forgiveness.
According to the GAO report, "Education has used various outreach methods to inform borrowers about PSLF, but the large number of denied borrowers suggests that many are still confused by the program requirements."
In response, the Department of Education has now agreed to all GAO recommendations. These include: comprehensive guidance for borrowers and servicers alike; more information about qualifying employers; standardized payment information; and enough detailed information to help identify payment counting errors.
In a related but separate action on October 3, the American Federation of Teachers (AFT) filed a federal class-action lawsuit alleging that the nation's largest student loan servicer, Navient, misled borrowers, preventing some of those in public service professions from accessing PSLF, just to boost its own profits. The action was brought by nine AFT members from four states: California, Florida, Maryland, and New York.
In part the complaint states, "The PSLF program is life-or-death critical to America's public servants who otherwise would never be able to overcome their student debt burden...Navient has not been living up to its obligation to help vulnerable borrowers get on the best possible repayment plan and qualify for PSLF. Instead, Navient has harmed and continues to harm millions of hard-working public servants by routinely providing false information to these borrowers preventing them from qualifying for the PSLF program."
By deceiving borrowers with false information, misrepresentations, and fraudulent conduct, the complaint also cites several other concerns:
• Navient is responsible for servicing over $205.9 billion in federal student loans, owed by approximately 6.1 million accounts;
• Since 1983, the cost of higher education has risen more than 700 percent -- five times greater than inflation, and even faster than healthcare costs; and