Wayne's Words: Water is our most precious spice
Wayne Horne | 10/17/2018, 9:41 p.m.

What's the weather like today? That is a common question just about everybody contemplates for a few moments every day. There is, however, rarely a weather deliberation that does not include the mention of water. Much of the weather damage from the two most recent hurricanes was from water. While wind also causes significant damage, it's usually the water that causes the most long-term damage.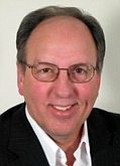 Water can have a downside, for certain, but on this planet, it is essential to sustains life. Most of us never give much thought to water. But what if we ran out of fresh water? It may seem unreasonable considering 71 percent of the earth's surface is covered with water. Approximately 97 percent of that amount is in the oceans and another two percent is in the ice caps and glaciers. The rest is in the earth's underground aquifers, rivers and lakes.
Unfortunately, most of the earth's water isn't fresh water, meaning you can't drink it. Less than three percent of the earth's water is fresh and most of that is locked up in glaciers and snowfields. Only about one percent of fresh water is easily accessible. All of the above information comes from the U.S. Geological Survey.
If all of the earth's water were in one big raindrop it would form a sphere about 860 miles in diameter. Fresh liquid water in the ground, lakes, swamps, and rivers would make a raindrop approximately 170 miles in diameter. Fresh-water lakes and rivers would form a raindrop of less than 35 miles. The raindrops described represent all of the earth's water. As the population grows so will the need for water.
A 2015 study completed by the Illinois State Water Survey of the deep well aquifers revealed groundwater levels were decreasing at a rapid rate and could be desaturated within 15 to 30 years. Since Joliet uses these deep well aquifers, the city is beginning preparations to seek alternative or supplemental water resources. This did not come as a big surprise to City Hall. The City has been dragging its bottom regarding the issue for at least 20 years. Possibly waiting for the big rain. Anyway, the message has been effectively delivered and action is being taken.
The City of Joliet and surrounding communities have grown substantially in the last 25 years. For example, Joliet's population after the 1990 census was 76,836 and today it stands at 149,386. To give that some perspective, Bolingbrook's population today is approximately 75,000. One estimate of population growth shows Joliet's population increasing to over 200,000 by 2050. Population growth alone means Joliet needs a more sustainable water source for the next 100 years. Add to that the increased water needs for commercial and industrial growth.
The objective of the recently formed Environmental Commission is to find a cost effective and sustainable source of water for the next 100 years. By the year 2050 Joliet water requirements may increase by more than 50 percent beyond the capacity of the existing system. Currently, Joliet residents consume about 62 percent of the water used. Commercial and industrial use consumes another 25 percent.
Phase 1 of the Environmental Commission objective is a determination of alternative water sources. The Commission is scheduled to deliver its final report for Phase 1 at its meeting on January 8, 2019. Members of the public are welcome to attend its monthly meetings which are held on the second Tuesday of each month.
One last thing… Chicagoland Speedway here in Joliet held a first ever event this last Sunday. Race fans were invited to view the Talladega Superspeedway NASCAR race at the track's infield media center. Included in the invitation was a chance to drive your own vehicle around the track for two laps. I took advantage of the opportunity and for the third time since the track was built, I went around the track in my own vehicle. How many of you can say you have been around a NASCAR track seven times? Probably, most of you don't care, but I thought it was cool!!
Stay tuned…
Comments welcomed at wayneswords@thetimesweekly.com