Wine of the Week: Cotes du Rhone Wines – The Art of Wine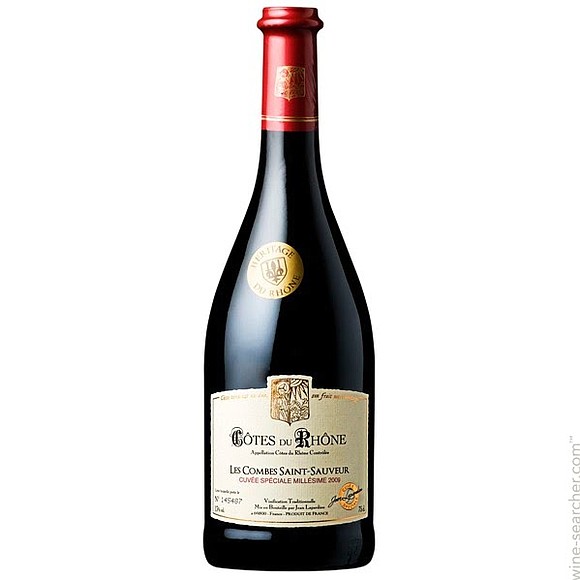 The confluence of wine and art was affirmed in the presentation of wines from the Rhone Valley in France at Art Space 8 on Chicago's Magnificent Mile. Master Sommelier Laura Maniec, wine educator and owner of the CorkBuzz wine studios in Union Square and Chelsea Market in New York was the presenter. Subtly rich, diverse with pronounced fruit flavors kissed by the sun, the wines are a perfect expression of Mediterranean warmth and beauty. Rhone Valley wine is shaped by its terroir. In summer, the Rhone Valley is hot and dry.
Winters bring cooler temperatures dominated by the Mistral, the famed violent wind that has a tempering effect as it bends trees in its path. The wind also dominates the weather patterns, ensuring that the region enjoys a cloudless sky, blessing it with the name Cote d'Azur (The Coast of Blue Skies). Soil also plays an important role in the story of Rhone wine. A complex soil of sand, marl and limestone gives the wines expression and complexity.
Rhone Valley wines come in an artist's palette of colors and flavors. With 21 grapes at their disposal Grenache, Syrah, Mourvedre, Carignan, Viognier and Marsanne among them, winemakers can create an unending array of wines from light pink Rose's to deep Indigo Reds. The wines are fresh tasting with flavors of ripe berries, hints of baking spice and light notes of pepper and herbs. The multiple delicious flavors of the wines are a perfect match for a wide variety of recipes, from light salads to groaning buffet tables of cheeses and cured meats to more elaborate dishes like Sole Meuniere or lightly pounded Veal Cutlets or Chicken Breasts in a mushroom cream sauce. The flavor combinations are endless!