NEW YORK FILM FESTIVAL CENTERPIECE ROMA DIRECTED BY ALFONSO CAURON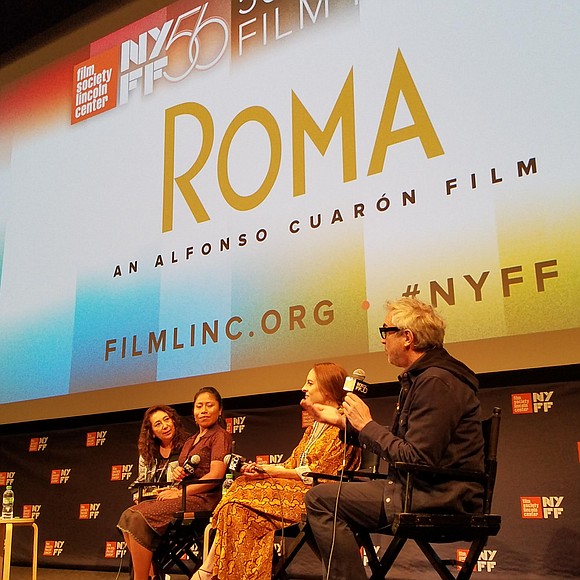 This film later contains perhaps the saddest scene ever witnessed by this reviewer. I won't reveal more, because it would ruin the film for you.
In the post screening Q. and A. session at the New York Film Festival, Cuaron revealed that he shot the film in sequence, so as to duplicate the real-life experience recorded in the book which served as the the source material for the film. Aided by a translator, the film's star, Yalitza Aparicio and co-star Marina De Tavira, talked about how they would receive copies of the day's scripts just moments before shooting, and would only have a few hours to rehearse their lines before going before the cameras. "I wanted to have the filming process duplicate as much as possible the experience of living day-to-day life." Mission accomplished. The film has a realistic film, and as they say in Oscar campaign parlance, is deserving of your attention.
ROMA, from Netflix, is currently making the rounds of all the major film festivals, where it has been met with rave reviews and honors. It was screened as a Centerpiece presentation at the 56th New York Film Festival and in a Gala Presentation at t he 54th Chicago International Film Festival.