Trick-or-Treating hours for the City of Joliet
10/21/2018, 6 a.m.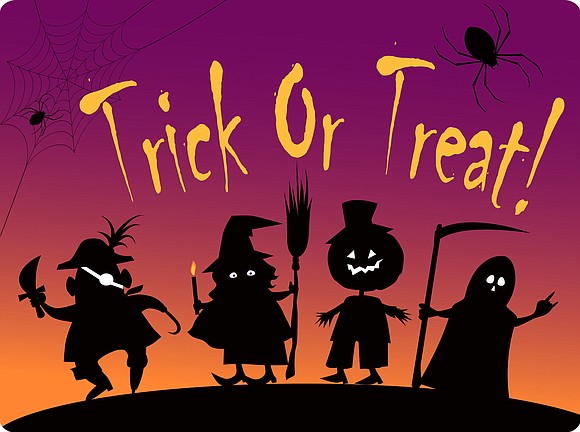 The City of Joliet encourages its residents to participate in the upcoming Halloween holiday by trick-or-treating or passing out candy. The designated trick-or-treating hours for the City of Joliet are 4 to 7 p.m. on Wednesday, Oct. 31, 2018. Homes that want to participate in trick-or treating should leave on a porch or exterior lights. As you plan for a safe and happy Halloween, please keep in mind these safety tips:
For trick-or-treaters and parents:
Accompany all young children while trick-or-treating. Older participants should travel in groups and avoid traveling alone.

Stick to neighborhoods you are familiar with.

Closely inspect all candy before eating. Check labels closely for potential allergens.

Avoid homemade treats given out by strangers.

Remind children to walk, not run, between houses and use sidewalks when available.

Use caution when crossing the street and cross only at intersections when traffic is clear.

Wear brightly colored costumes or add reflective tape to costumes for visibility. Carry a flashlight.
Residents:
Motorists should be careful and alert during and around these hours.

Use battery powered candles to light your jack-o'-lantern and other decorations.

Leave walk-ways and paths to homes clear and well-lit to avoid trip hazards.

Leave on a porch or exterior lights if you plan to participate in trick-or-treating.
Anyone experiencing suspicious behavior, vandalism or similar activity should report it immediately to the non-emergency Joliet Police phone number at 815-726-2491.
Always call 9-1-1 in case of emergency.