Fearless Females Z Club Induction
10/29/2018, 12:10 p.m.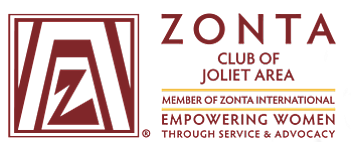 Join the Zonta Club on Wednesday, Nov. 7 from 6:30 to 8:30 p.m. in the Joliet Central High School Student Center, 201 E. Jefferson Street, for a special recognition and induction of Joliet Central High School Fearless Females Z Club members. The recognition includes Zonta Club of the Joliet-area members who have dedicated 45 years to empowering women worldwide through their service as a club member. The Zonta Club of the Joliet- area will also recognize Dr. Cheryl McCarthy, JTHS Superintendent, for her dedication to the Fearless Females Z Club.
The ceremony features keynote speaker Lorraine Neumayer Guerrero, Trauma-focused Child and Family Therapist and Central alumna from the Class of 1998. A reception in the Student Center Galleria will conclude the night. To RSVP attendance email Kristine Schlismann kschlismann@jths.orgkschlismann@jths.org.