St John MB Church host local/state representatives
10/30/2018, 3:51 p.m.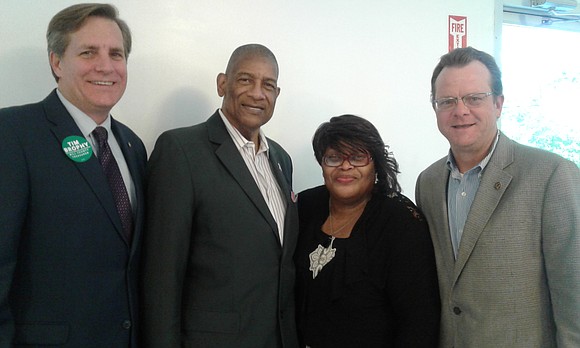 On Tuesday morning US Senator Dick Durbin alone with County and State representatives were at St. John MB Church, 104 Zarley Blvd, Joliet, Herbert Brooks, pastor along with members of the clergy to discuss the November 6th election. Durbin and the other representatives spoke to the group about the election and the importance of mobilizing the community to get to the polls and vote.

Senator Durbin can be reached at Senator Dick Durbin, 711 Hart Senate Building, Washington, D.C. 20510, or at durbin.senate.gov. for questions.