Walker's Grove school pumpkin math
10/31/2018, 10:20 p.m.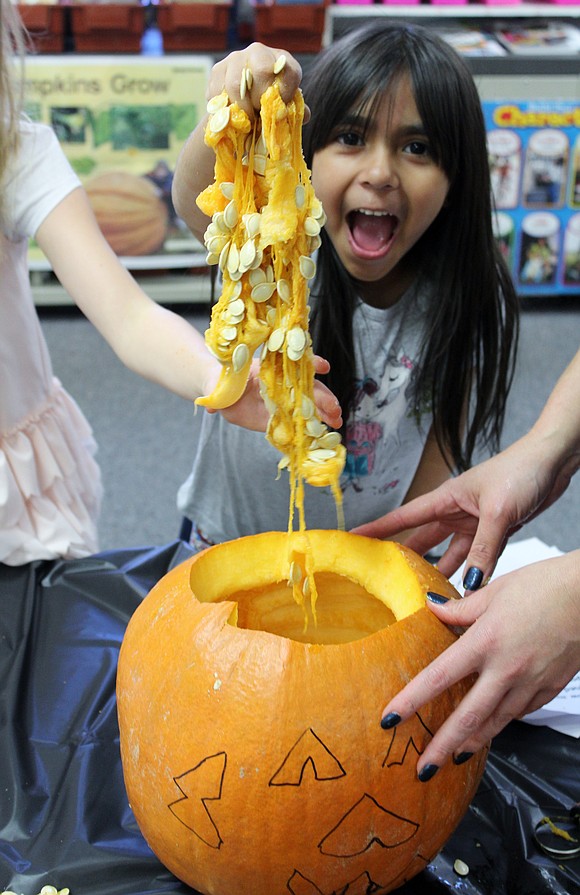 Walker's Grove Elementary School first grader Eva Escobedo pulls out pumpkin "guts" during the pumpkin math activity in Mary Kay Gutrich's class on Monday, October 29, 2018. Students in all four first grade classes used pumpkins to learn math concepts. They counted the seeds, measured the circumference with yarn and then carved their pumpkins. "Pumpkin Math" has become a favorite activity at many of District 202's 17 elementary schools.