Serena Williams Breezes Past Venus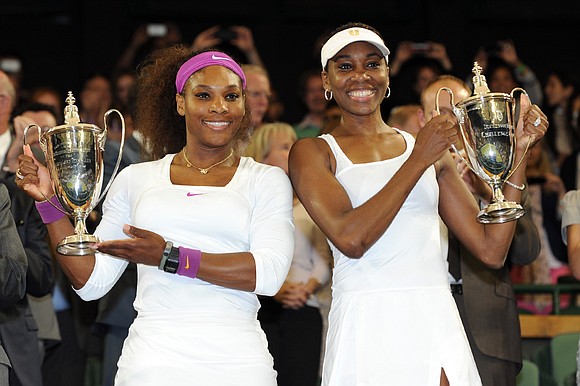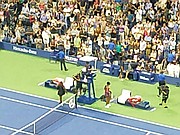 Flushing, NY--If Serena William's victory over her sister in last week's match at the US Open, she is well on her way to her 10th straight US Open quarterfinal. That fact was confirmed by her defeat of Estonian Kaia Kanepi on Sunday. Kanji knocked over No.1 seed Simona Halep in the first round. She will next face Karolina Pliskova of the Czech Republic, who was the last player to beat her at the U.S. Open in the semifinals in 2016.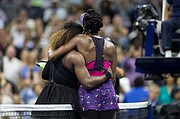 What was expected to be a Battle Royale turned out to be nothing more than a tepid tennis clinic, in which Serena showed off her superlative serve toss and ability rack up multiple aces. The only hint at drama was a turned ankle after the first set, that seemed to do little to dampen her capabilities. Venus rocketed the occasional shot past Serena to just inside the baseline, just to let her know she's still the big sister.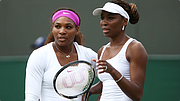 Serena called the contest "my best match." Sister Venus also said it was the "best match (Serena has) ever played against me. She played so well, I never got to really touch any balls. When your opponent plays like that, it's not really anything to be upset about."
The fact of the Williams sisters playing each other is nothing new. They've competed against each other over the past 20 years. Serena, who gave birth to daughter Alexis last September commented "It's by far the best match I ever played against her in forever."
The quarterfinals are a virtual showcase for the rising crop of black tennis superstars with defending champion Sloane Stephens and her 2017 US Open opponent Madison Keys, in the running, along with relative newcomer Naomi Osaka, all in the quarterfinals this coming weekend.