Honorary street to be named in memory of community activist
Megann Horstead | 9/20/2018, 6 a.m.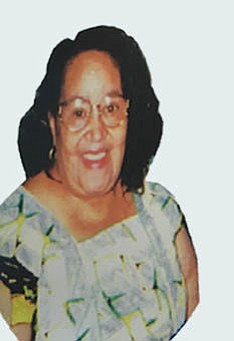 A former community activist is getting a street renamed in honor of the life she led.
The Joliet City Council approved a request to rename a portion of Eastern Avenue as Margaret Delores Graves Way.
Margaret Delores Graves, who lived along Eastern Avenue between Fourth Avenue and Dennis Street, was a resident of Joliet for more than 50 years. She died in 2008.
The honorary street name application, as approved, will dedicate a portion of Eastern Avenue to Graves.
"It was exhilarating because it was a unanimous vote by the council," said Tony R. Graves, a son of Margaret Delores Graves. "I felt a sense of appreciation and gratitude knowing they approved the request."
Graves was at Tuesday's meeting of the Joliet Council with a crowd of people watching on in support of the honorary street renaming application and its consideration.
Graves told the Joliet Land Use and Legislative Committee last month that his mother has done some exemplary work and is deserving of the recognition.
"There's a lot of history, here, in Joliet, and my mother played an integral part, I would say, from 1962," he said. "Since then, she's been a part of all types of campaigns."
Graves was involved in local political affairs, social justice issues, voter registration drives and the civil rights movement in Joliet. She was active in the community assisting African American candidates for local office, helping sponsor the Rev. Dr. Martin Luther King, Jr.'s visit to Joliet and advocating for the inclusion of African American history courses in local schools.
Dean Shababa Townsend, who grew up in the community attested during last months meeting to the work of Graves and the impact of her efforts to the community in the 1960s.
"I remember, during that time, how Mama Graves was a calming force," he said. "She told us that in as much as we were all hurt by the events that transpired surrounding Dr. King's assassination, that we needed to maintain, that we needed to remain focused on the bigger picture, and that was to make our community a better place."
According to the family she demonstrated a commitment to community and youth over the years mentoring a number of students.
"I have had the pleasure and the blessing to being mentored by several, iconic Joliet figures, not the least of which is Judge [Raymond] Bolden, his wife Kathleen [Bolden], Dorris Dalton, and certainly, Margaret Graves," Townes said. "Graves was a worker-bee. She guided and directed us through the time in which I came of age. As we know, the 60s was a very turbulent time in this nation, and Joliet certainly was no exception to that, particularly after the assassination of Dr. King."
In past recognition, Graves was honored as the "Lewis University Citizen of the Year" in 1979.
"I think for all intents and purposes, she was indeed an civil rights [leader], iconic figure, and activist," Townsend said. "I think it would be very appropriate to honor her with a naming ceremony."