Greenhouse Theater presents: Sammy Harry, Oscar, a little Nikki and Me
9/26/2018, 6 a.m.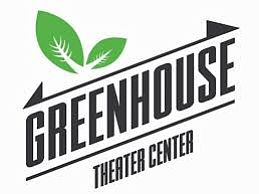 Renowned artist, actor, and singer Morris Gearring pays tribute to Sammy Davis Jr., Harry Belafonte , and Oscar Brown Jr. in spectacular one man show featuring very special guest Nikki Giovanni on selected dates. Set to run
September 20th through October 7th at Lincoln Park's Greenhouse Theater, the new show, aptly entitled Sammy, Harry, Oscar, a little Nikki….and Me! will pay homage to and celebrate the life, music and poetry of the legendary performers with Giovanni herself slated to make a guest appearance on the later during the run.
"Each of these talented artists took on the life issues of love, fairness, human rights, happiness, sadness and each uses a personal style to insist that all people of the world deserve the right to a decent life", says Gearring. "My performance is intended to uplift, encourage happiness, and to say that by respecting each other, we can change the world!"
Sammy, Harry, Oscar, a little Nikki….and Me! is directed by the highly respected Chuck Smith, an artistic director with the Goodman Theatre. The Greenhouse Theater is located at 2257 N. Lincoln, Chicago. Showtimes are Wed-Sat at 7:30pm, Sun at 2:00pm. All ages are welcomed to attend. For more information on the show, contact Catrice Armstrong at 312-371-1635 or
CatriceArmstrong@pr-werks.com or visit www.morrisgearring.com to secure tickets.