Steger man guilty of attempted murder in attack on woman
9/26/2018, 7:54 p.m.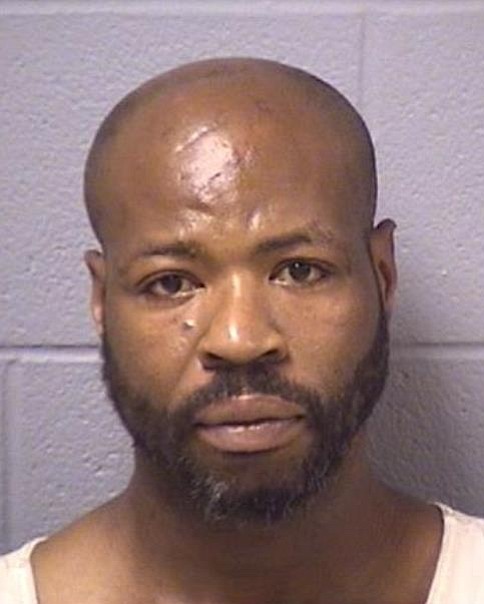 Will County State's Attorney James Glasgow announces that a Steger man has been found guilty of Attempted Murder and Aggravated Battery for striking and choking a woman during a brutal attack at his home in 2017.
Rivaughn Lee, 40, was found guilty by Circuit Judge Daniel Kennedy at the conclusion of a bench trial on Tuesday. He faces between six and 30 years in prison when he is sentenced on Nov. 20.
The victim went to Lee's Steger apartment to retrieve her Illinois identification card from the defendant on May 29, 2017. Lee's girlfriend eventually came to the apartment. While there, both women learned that they had been engaging in simultaneous relationships with Lee.
An argument ensured during which the defendant accused the victim of lying, and he began punching, kicking, and choking her. He also threatened to kill her. At one point during the attack, she grabbed a fork and stabbed him in the arm and top of his head.
Lee beat the victim unconscious twice during the attack. And when he was finished beating her, he dragged her by her hair and left her lying in a pool of blood in the hallway where she was found by police.
The victim sustained serious injuries that required her to be airlifted to Christ Hospital in Oak Lawn.
"Rivaughn Lee brutalized this innocent woman in an attempt to silence her," State's Attorney Glasgow said. "But by fighting back, she survived his cowardly attack, and she bravely took the stand to testify truthfully against him and hold him accountable for his vicious actions."
The State's Attorney thanked his prosecutors, Christine Vukmir and Moira Dunn, for their excellent trial work that secured a conviction that carries a mandatory prison sentence. He also praised Steger police for their first-rate investigation.