A Bordeaux blend for under $40 that is absolutely fantastic!
9/27/2018, noon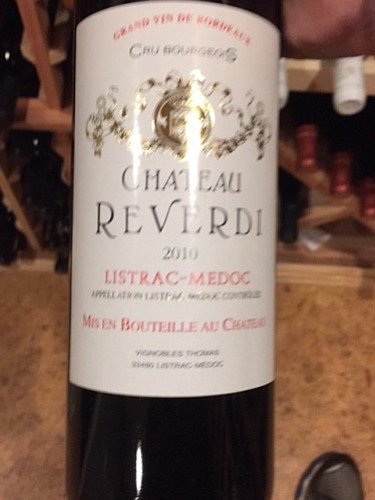 I can't say enough about Chateau Revered 2010 Listrac-Medoc, a Cru Bourgeois Bordeaux blend that absolutely defies all stereotypes about wines from the region. Created by the Thomas family in the heart of the Medoc, the wine is a mix of 50% Merlot, 40% Cabernet Sauvignon and 10% Petit Verdot. Created from 30-year old vines, the grapes are fermented in stainless steel and then aged in French barriques, 20% of which are new oak. The resulting wine is light years from anything you'd expect for such a modest price. Rich in dark fruit, with aromas and flavors of black cherries, blackberries and black raspberries, there are also hints of fennel, shaved cinnamon stick, tobacco, and the smell of saddle leather, cedar chest and a really good Fonseca cigar.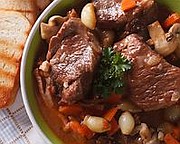 This is an impressive and bold Bordeaux that deserves a really great meal, such as slow-cooked Beef Bourguignon, made with grass-fed Beef Shank from Whole Foods, thick sliced organic shallots, new potatoes, fresh garlic, fresh rosemary sprigs and copious amounts of said wine cooked on low for several hours. Have it with a bit of crusted French bread spread with unsalted French butter and mashed bits of the cooked garlic cloves pulled from the slow-cooker, with a glass or two of Chateau Reverdi, and you have the ultimate early Fall meal. Chateau Revered is definitely a fine dinner wine. This is an impressive and bold Bordeaux that keeps on developing as it opens up in the bottle. At under 20 bucks, why not splurge and buy a case to lay a few bottles down for the Holidays, provided you can resist the temptation to drink it all now. It's just that good.