PureFest inaugural Christian Improv Festival
9/28/2018, 6 a.m.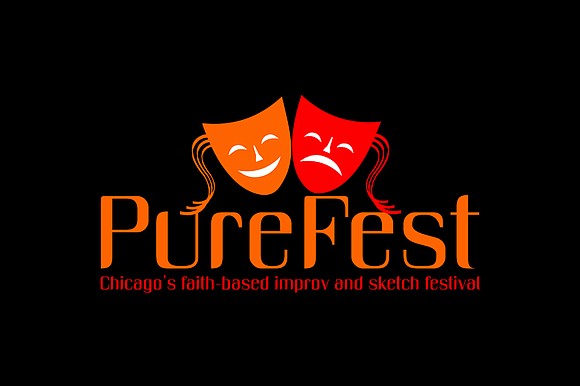 Thetimesweekly.com
Lockport - With teams traveling from all over the Midwest to be a part of PureFest 2018, the organizers of PureFest 2018 are excited to share this event with the Chicagoland area. The inaugural Christian improv and sketch festival is hosted by Cross Point Church in Lockport, on October 6, 2018, beginning at 2 PM, with doors opening at 1 PM. Like similar improv and sketch festivals hosted in the Chicago area, PureFest will provide a stage, platform, and community for the talented groups with a root in faith. PureFest creator Dave Ebert said he is "excited to see several teams from outside of Chicago register. "I think the fact that we have Denver, Grand Rapids, and Milwaukee teams coming speaks to the need for an event like this," said Ebert. "In our first year we projected a low interest until we got this going, but I am ecstatic to have a wide range of talent from around the Midwest coming," he said.
Opening the afternoon festivities will be local team MADtrimony, which stars PureFest creator Dave and his wife Bobbie Ebert. The Eberts are members of Cross Point Church, home of PureFest, and are also the leaders behind the creation and execution of the Festival.
A sketch team representing Master Arts Theatre will perform second is called Table for One. The third act is known as Ringo Starr of Bethlehem. Following Ringo Starr will be nationally renowned troupe Fish Sticks Comedy from Milwaukee. Fish Sticks has been performing for over eleven years throughout the Midwest.
For more information or to purchase tickets in advance, visit PureFest.org, or email info@PureFest.org. Admission is a suggested donation of $10, but no one will be turned away from the event. PureFest is designed to build community among Christian improvisers and sketch performers, give those performers a platform to share their gifts and passions, and also give the public a chance to see an afternoon of family friendly entertainment. Also find PureFest @PureFestChicago.

Ebert moved to Chicago from Beckley, WV, to pursue a ministry in comedy and improv. He spent 8 years as a pro wrestler, where he credits most of his acting and improv training. Dave has also trained at Second City, Westside Improv, and Gorilla Tango Theater. Dave is currently taking classes to pursue ordination in ministry.