Emergency recovery efforts continue at Hammel Woods
4/1/2019, 12:03 p.m.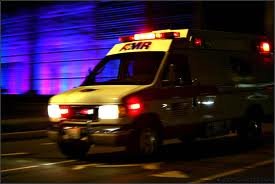 Emergency responders are continuing to search the DuPage River following an incident at Hammel Woods in Shorewood on Sunday, March 31.
During the incident, a man and a woman were seen in the water by the dam at around 5:50 p.m. Sunday. Rescue workers searched the river until roughly 9 p.m. and the search resumed Monday morning. The body of the 28-year-old male victim was recovered late Monday morning, but the search is continuing for the 22-year-old woman.
Troy Fire Protection Chief Andy Doyle said more than 30 fire agencies and five police agencies have been involved in the rescue and recovery effort, which involves a 2.5-mile stretch of the river from the Hammel Woods dam toward Mound Road.
Firefighters are walking the shore and traveling the river in boats looking for the missing woman, Doyle said.
Both the Route 59 and Crumby Recreation Area access points at the Forest Preserve District of Will County's Hammel Woods will remain closed during the search.
Because of the recovery effort, Shorewood Police are warning motorists that area roadways will be congested with emergency vehicles and rescue apparatus and they should plan ahead to avoid the area, including the DuPage River area, and be alert and slow down for emergency vehicles.
Updates will be posted on the Forest Preserve District's website, ReconnectWithNature.orghttps://www.reconnectwithnature.org/, as more information becomes available.