Carrot Fries
4/2/2019, noon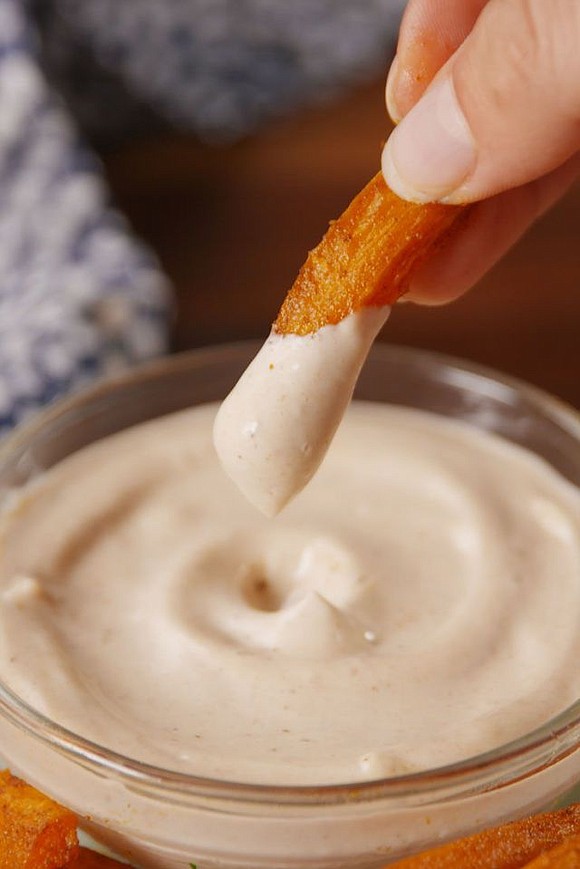 YIELDS: 4 / TOTAL TIME: 30 MINS
INGREDIENTS
1 lb. carrots
2 tbsp. olive oil
1/2 tsp. cumin
1/2 tsp. paprika
kosher salt
Freshly ground black pepper
1/3 c. mayo
2 tsp. canned chipotle
Juice of 1/2 lime
DIRECTIONS
Heat oven to 425°. Peel carrots and cut them lengthwise in half, and then in half again. Toss carrots with olive oil, cumin and paprika.

Season with salt and pepper. Spread in an even layer on a baking sheet and bake for 20 minutes, or until tender and crisp at the ends. In a small bowl, whisk together mayo, chipotle and lime juice.

Serve carrot fries with sauce.