Village of Plainfield now enforcing Tobacco 21
4/2/2019, noon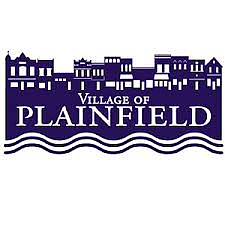 Plainfield - On April 1, 2019 the Plainfield Police Department began enforcing the Tobacco 21 Ordinance that was approved on March 4, 2019 at the village board meeting.
The modified ordinance expanded the definition of "electronic cigarette(s)" and changed the age at which a person may legally purchase or possess electronic cigarettes, tobacco products and tobacco accessories.

An "electronic cigarette" is defined as: (1) any device that employs a battery or other mechanism to heat a solution or substance to produce a vapor or aerosol intended for inhalation; (2) any cartridge or container of a solution or substance intended to be used with or in the device or to refill the device; and (3) any solution or substance, whether or not it contains nicotine, intended for use in the device.

The Ordinance also states an "electronic cigarette" includes, but is not limited to, any electronic nicotine delivery system, electronic cigar, electronic cigarillo, electronic pipe, electronic hookah, vape pen or any similar product/device, and any component or part that can be used to build such a device/product.

The Ordinance further raises the age from eighteen (18) years of age to twenty-one (21) years of age for the purchase and possession of electronic cigarettes, all tobacco and electronic cigarette products, or tobacco products and accessories. The sale of such items is prohibited to persons under twenty-one (21) years of age.

A violation of this ordinance will result in a fine of $250.