Joliet Park District comes up short on referendum
Madhu Mayer | 4/3/2019, noon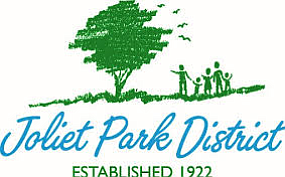 Familiar faces and several newcomers will soon take their oaths of office in Will County.
Following Tuesday evening election, four incumbents retained their seats on the Joliet City Council. Incumbents Larry E. Hug was elected to District 1; Patrick Mudron to District 2; Bettye Gavin to District 4; and Terry Morris Sr. to District 5. Newcomer Sharon "Sherri" Reardon was elected to serve as District 3 representative on the Joliet City Council.
Joliet Mayor Robert Patrick O'Dekirk was re-elected as he ran unopposed. Gavin, who ran a race that was at times heated, thanked her constituents for continuing to support her. She captured 43.92 percent of their votes.
Additionally, Joliet voters denied a request by the Joliet Park District to issue a referendum to pay for park operations and maintenance. If approved, the tax-hike would have cost home owners about $85 per year for $100,000 of assessed valuation.
Approximately 72 percent of voters cast "no" ballots against the referendum, in comparison to the 28 percent who supported it.
The referendum would have generated $5 million per year for the park district, which officials said was needed to keep up with rising cost of aging facilities like the 93-year-old Woodruff Golf Course, 90-year-old Joliet Regional Airport and 70-year-old Joliet Memorial Stadium. Officials said weather has dampered revenues created from special events like the Taste of Joliet, soccer games and golf green fees.
Five years ago, 70 percent of Joliet voters approved a $19.5 million referendum to pay for park improvements and repairs. It cost most homeowners an increase of about $20 on their annual property tax bill.
But the 58 percent increase in the property tax rate did not go well with voters on Tuesday, despite park officials maintaining that they are drawing down on financial reserves to pay for maintenance. Officials estimate losing $664,576 this year and a total of $984,014 by 2020.
Surprisingly, Bill Lamb, who has been a Plainfield village trustee since 2005, came up short Tuesday night. Three seats were available on the Plainfield Village Board. Incumbent Brian Wojowski, who first came on the board in 2015, was the highest vote getter at 1,108. Newcomers Kevin M. Calkins, with 1,100 votes, and Harry Benton, with 1,022 votes, were elected to the board. Lamb only received 936 votes.
In Bolingbrook, three trustees backed by Mayor Roger Claar won seats on the board. They included incumbent Sheldon Watts and newcomers Mary Sabri Alexander-Basta and Michael J. Carpanzano. The three winners were members of Claar's First Party for Bolingbrook who ran against members of the unsuccessful Bolingbrook United Party.