Voter turnout for Tuesday Election dismal
Madhu Mayer | 4/3/2019, noon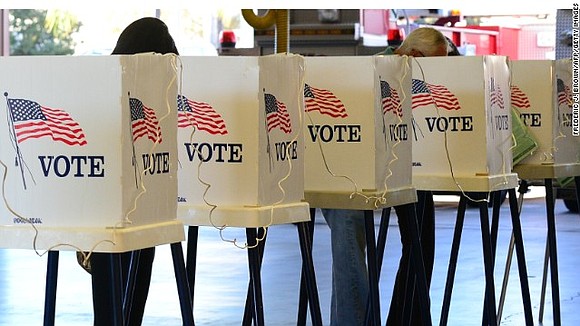 Keeping with past trends, early voting did not result in people rushing in Will County to cast their ballots in April 2 Election.
As of mid-March, 439,720 people had registered to vote in Will County. Chuck Pelkie, chief of staff for the Will County Clerk's Office, said about 18 percent of Will County residents took advantage of early voting, which ended April 1.
April elections historically see a lower voter turn out in the county, in contrast to November where there may be state and national races.
The last time Will County held municipal elections in 2017, only 18.36 percent of the registered voters made it to the polls, with only a little more than 77,100 out of the 419,000 people choosing to vote.
As of Monday afternoon, Pelkie said 4,199 people had cast their ballots by mail and 8,078 voted in person for the April 2 consolidated election. Last year, 8,708 people cast their ballots in person during early voting.
Just as last year, Pelkie said the early voting turnout has been disappointingly low.
"That is not a good number," he related. "It is incredibly low," Pelkie said considering local elections impact voters directly, whether it is the election of someone to the municipal board or a referendum asking for a tax increase.
Even though there are not as many nasty commercials and radio ads that barrage the airwaves like during presidential elections, Mary Komarski of Joliet said she never "takes her right to vote for granted."
"It doesn't matter if you are voting for a state senator or a councilman, each vote is important," said the grandmother of three. "The votes we cast do impact our lives."
But Jesse Abramson of Plainfield said it is hard to get excited for municipal elections, considering most people don't have the time of research the voting histories and policies of the candidates.
"When you have elections for state representatives and senators, you see commercials outlining where the candidate are on various issues," he said. "Unless you do the work yourself and read the local paper, you have no idea what any of the candidates stand for."