Great vineyard makes great wine in Montalcino Tuscany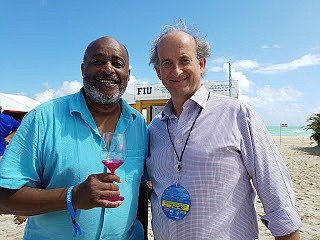 Luce started as a daring project over 20 years ago to create, first of all, exceptional vineyards in Montalcino, that resulted in great wines. It was Luce where the Sangiovese grapes for Luce Brunello was born. It is a wine that is a tribute to the excellent wines created in Montalcino in the second half of the 19th century. Theirs was the first wine to achieve the now coveted DOCG (Denominazione d'Origine Controllata e Garantita rating, the highest of all quality and among Italy's first Super Tuscans!

Lucente is the second wine of Luce, most commonly called by those in the trade as "second label." Don't let that designation deceive you. This is a wine that struts its stuff in contemporary style, with a respectful nod to its elder sibling. This is an authentic interpretation of Montalcino and the Luce estate in particular.
Owned by the Marchesi de' Frescobaldi family of Florence and the Robert Mondavi family of Napa Valley, the two joined forced to create Lucente. The wine is made with the utmost care. It is a powerful expression of both Italy's native grape Sangiovese and the International mainstay Merlot.
The wine is fermented in temperature controlled stainless steel vats for 12 days before undergoing an additional 22 days of maceration or contact on the skin to add richness and depth to the wine before aging for a year in a combination of new and re-issued small wooden barrels.
The 2016 vintage ($22) experienced a spring punctuated by numerous rain showers tempered by a mild climate and an early budding phase for both the Merlot and Sangiovese grapes. Summer was exceptionally dry, but there were enough significant rain events at the beginning, the middle and the end of August, to mitigate that effect. The grapes matured gradually and completely, coaxed along by the mild temperatures and absence of stress.
Careful nurturing in the vineyard and equally patient husbandry in the winery resulted in a wine of exceptional quality. From first pour, Lucente 2016 is well balanced and well integrated. Its vivid, Garnet jewel color and gleam is a clear sign of its careful aging.
There's much to say for this wine, even with the first sip. There are layers of aromas and flavors; blackberries, ripe black cherries, plums and hints of lavender, olives, with back notes of multi-colored peppercorns, baking spices and sandalwood and a final flavoring of silky caramel that speaks for its soft tannins and augments its long, satisfying finish.
This is a terrific wine to drink all alone or with some soft ripe cheeses. It's also a great dinner wine with Eggplant Parmesan, lightly pounded veal or chicken breasts in a lemon-butter sauce or sautéed shrimp with fresh Basil leaves and light tomato/vodka sauce over freshly made linguine. Serve slightly chilled and let your imagination soar.