Prosciutto Wrapped Asparagus
4/5/2019, noon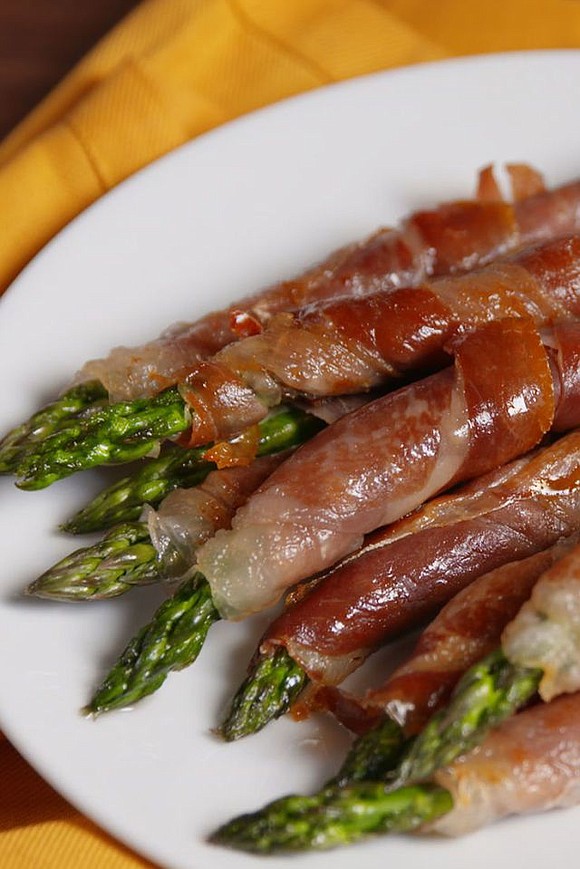 SERVINGS: 6 / TOTAL TIME: 15 MINS
INGREDIENTS
3/4 lb. prosciutto
1 lb. asparagus
1 tbsp. olive oil
DIRECTIONS
Cut off the woody ends of the asparagus spears.

Wrap a slice of prosciutto tightly around an asparagus spear from bottom to tip. Repeat with all spears.

Coat the bottom of a large nonstick skillet with olive oil.

Cook spears on all sides until prosciutto is slightly browned and crisp, 2-3 minutes.