Slammers 2019 tickets on sale
4/8/2019, 10:07 p.m.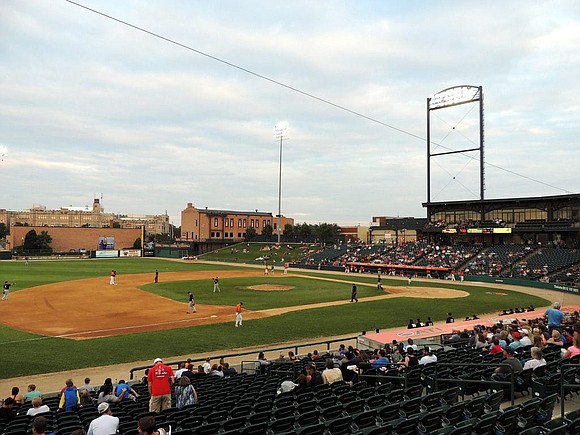 The Slammers kick-off July with Construction Worker Appreciation Night on the 2nd, and then roll into 3 nights of fireworks July 3-5. Patriotic fireworks are planned for both Wednesday, July 3rd, and Thursday July 4th. July 5th fireworks will be movie themed for Night at the Movies. Fans are encouraged to come dressed as their favorite movie character. The Slammers first military night will be held on Saturday, July 6. Tickets are free to active military and veterans.
Superhero Night is planned for Friday, July 19. In addition to superhero characters at the game, the night will honor real life superheroes, including Military, Police, Fire, and EMS. The night will begin with a pre-game charity softball game between the Joliet Police Department and Joliet Fire Department. The night will also feature post-game fireworks. The second Princess Night of the season will be held on Saturday, July 20 with post-game fireworks, followed by a second Pet Day on July 23.
Fans can "Catch Them All" on August 3 at Pokemon Go Night and scouts can sleep over after the game with the purchase of a special scouts package. August 15 will be a celebration of the men and women who protect our cities, counties, state, and more during Stand Up for Blue Night. Wizard Night returns on Friday, August 16 with a Harry Potter themed fireworks show and stadium scavenger hunt. The third and final Pet Day will be on August 18. The Slammers final regular season home stand features Halloween Night on Friday, August 30, Military Night on Saturday, August 31, and Fan Appreciation Night on Sunday, September 2.
The full promotional schedule can be found at www.jolietslammers.com Visit facebook.com/jolietslammers to learn more details for each night as they are released.
Group tickets, ticket plans, and individual game tickets are on sale now. For more information, visit jolietslammers.com or call the Box Office at (815) 722-2287.
The Joliet Slammers play at Joliet Route 66 Stadium in downtown Joliet, Illinois, and are members of the professional, independent Frontier League.