UNICEF raises $1.15 million at annual gala
4/8/2019, 10:12 p.m.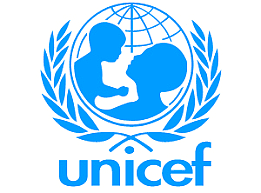 On Saturday evening, the Midwest Regional Office of UNICEF USA hosted the Twelfth Annual UNICEF Gala Chicago at The Geraghty to raise funds for UNICEF's work to save and improve the lives of the world's most vulnerable children.
The event honored Rotary International, headquartered in Evanston, Illinois, with the UNICEF Children First Award for their remarkable efforts to help eradicate the world of vaccine preventable diseases. Their work has helped achieve a 99.9 percent reduction in polio cases around the world.
Over the course of the evening, guests experienced interactive UNICEF installations and enjoyed a seated dinner. Emma Kathleen Hepburn Ferrer gave special remarks honoring the 30th anniversary of her grandmother Audrey Hepburn being named a UNICEF Goodwill Ambassador. Guests also heard remarks from Gala Co-Chairs Kathy Brock & Doug Regan and Hilary & Sean Scott, Chair of the Midwest Board of UNICEF USA Ashish Prasad and Midwest Regional Director Elizabeth McCostlin, as well as entertainment from Musicality and Ken Arlen Evolution Orchestra.
Approximately 500 guests attended the gala that raised $1.15 million in support of UNICEF's global mission.
Notable attendees included John Hewko General Secretary of Rotary International & Foundation, Barron Segar Chief Development Office, Exec. VIP of UNICEF USA, Casey Marsh VP of Regions-West of UNICEF USA, Kathy Lai Event Vice Chair, and James Gourley. Gala Committee Member attendees: Samantha Bogenrief, Sheilah Burnham (Midwest Board), Cassie Carver, Sarah DeBlasio (NextGen Chicago), Bill Dietz (Vice Chair, Midwest Regional Board), Jude Fitzgerald, Mary Lou Giustini (Midwest Board), Margaret Graver LeFevour, Paul J. Harvey (Midwest Board), Myah Moore Irick, Andy Meyer (NextGen Chicago), Ashish & Ashley Prasad (Midwest Board Chair), Ryan Ruskin, Mallory Seagraves, Will Seibold (VP NextGen Chicago), Susie & Joseph N Silich (Midwest Board), Debbie Smith and Peter (Pat) Smith. Midwest Board attendees: Jenny Austin, Ray Bogenrief, Susan Sholl, Latha Sundaram. NextGen Chicago attendees: Nev Fazlioski and Khalil Pillai.
The event also featured a live auction by auctioneer Steve Lewis. Auction packages included stays in Copenhagen and Sweden to see UNICEF's work, a trip to Peru for an adventure from the Amazon to the Andes, a private in-home dinner for 20 with award winning Chef Giuseppe Tentori, an exotic getaway to Abu Dhabi and Dubai with Etihad airfare and access to the Elton John AIDS Foundation (EJAF) exclusive Academy Awards party.