District 202 Board of Ed to vote on new school/full-day kindergarten plan
4/9/2019, noon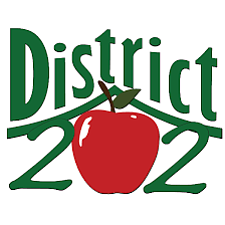 Plainfield - The District 202 Board of Education will vote at its April 15, 2019 regular meeting on a proposal to build an 18th elementary school as part of a plan to create enough space to allow for full-day kindergarten for all eligible students.
District administrators outlined the plans and answered questions at a special meeting Wednesday, April 3, 2019 and answered numerous questions from both Board and community members.
Board members Heather Drake, Bob Smith and Dr. Michael Robey shared some reservations about cost and future space needs, however the entire Board generally supported the proposal and agreed to put the item on the April 15th agenda for action.
No vote was taken at the April 3rd special meeting.
District administrators said the proposed building will be similar to the last few elementary schools built in during the heavy growth period and house about 800 students. It will be built on land the district already owns and will take two to three years to build.
The new school will cost about $25 million. However, the District will use a special "leasing" option and pay the bank $2.5 million a year for 10 years. After 10 years, the district will take ownership of the property. Personnel and operational costs will add about $2 million a year.
Superintendent of Schools Dr. Lane Abrell said the district will not have to increase tax rates to pay for the new building. Abrell stressed that individual tax bills may increase based on individual property values, but the district's tax rate will not increase because of this project.
Administration will continue to also monitor early childhood and special education space needs and programming and adjust as needed as the new building opens.
Finally, the district will adjust attendance boundaries as needed when the project nears completion to ensure equitable programming and enrollment at all elementary schools.