Family wealth seminar
4/10/2019, 8:18 p.m.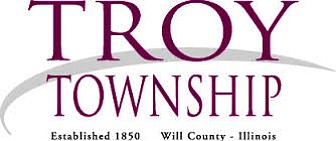 Troy Township has invited Adam Underhill of Edward Jones to present "Family Wealth" on Thursday, May 23, 2019 at 6:00 p.m. All Troy Township residents are invited to join in for this free enlightening workshop. Create a successful family wealth transfer plan and gain greater insight into planning and communication a seamless wealth transfer to your heirs that will help create a lasting legacy including the benefits of a Stretch IRA.
The presentation will be held on Thursday, May 23, 2019 at 6:00 p.m. at the Troy Township Community Center, 25448 Seil Rd. in Shorewood. For more information or to RSVP by Tuesday, May 21, 2019, contact Angela at 815-744-1963 or ascaggs@troytownship.com
For more information about Troy Township visit www.troytownship.com or call Supervisor Joseph D. Baltz's office at 815-744-1968.