Parking challenges in local community
Madhu Mayer | 4/10/2019, 8:36 p.m.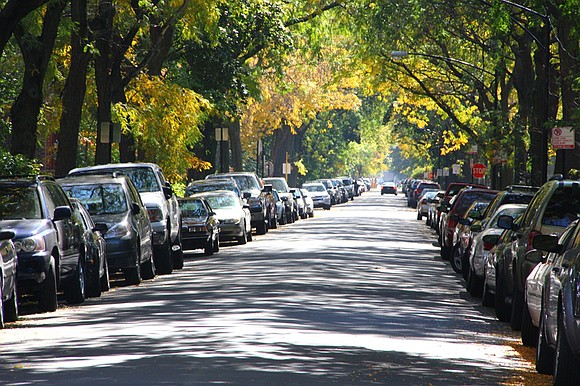 It is a situation familiar to families everywhere.
You live in a home with a two- or three-car garage, but you have to park on the driveway because your garage has become a storage locker. And since you own more cars than what can fit on the driveway, the homeowner is forced to park on the street knowing communities like the Village of Plainfield have an ordinance that bans overnight parking.
During Monday's committee of the whole meeting, Police Chief John Konopek said overnight parking is not allowed on any street in the Village of Plainfield from 1 to 6 a.m. This includes all residential streets, along with the downtown business district. The village issues a $15 parking ticket to anyone who parks on the street between those times.
The village does allow concessions to park on the street if the resident has overnight guests or if they are having their driveway repaired. In those instances, the Plainfield resident must call the Police Department's non-emergency dispatch center at 815-436-2341 for permission to park on the street for up to three consecutive nights. If the resident requires parking on the street for a longer period of time, then they must fill out an extended overnight parking form and get approval by the police chief or his designee at the police station.
Konopek said another facet of the ordinance, which he recalls was first adopted in 1970s or 1980s, is people cannot park on the street overnight when there is more than 3 inches of snow on the ground. He said keeping cars off the street following a snowstorm makes plowing easier for public works' crews.
"In my 25 years, we have used this ordinance a lot," he said. "It is also a great crime fighting tool."
Without the overnight parking ban, Konopek said, "It is difficult to tell which cars belong in the neighborhood or not."
Last year, Konopek said the police department issued 858 citations for overnight parking on streets, of which 117 occurred in the downtown area and 741 in remainder sections of the village.
In areas like the downtown where bars are located, Konopek said the police would not enforce the ordinance until after those establishments close. If someone had too much to drink and chose another option to go home, Konopek said they can always call the police department and give their license plate number and where the car is parked so a ticket will not be issued.
Village trustee Ed O'Rourke, who admits to getting a ticket for parking overnight on the street and wanted further information on the ordinance, said he sympathizes with residents who find limited space to park cars on their property.
"This does become a challenge when you have large families with multiple cars," he said. O'Rourke suggests one option may be to allow families to buy special stickers, allowing them to park overnight on the street. But village trustee Larry Newton asked what will happen when there is more than 3 inches of snow on the ground. He said even if they paid for a sticker, they still could not park on the street during those conditions.
Trustee Brian Wojowski does not see a need to retool the regulation, as he said, "I think the ordinance runs itself." For questions, comments on this story Madhu can be reached at news@thetimesweekly.com