Rialto Square Theatre 2019-2020 School Matinee Series
4/10/2019, 9:59 p.m.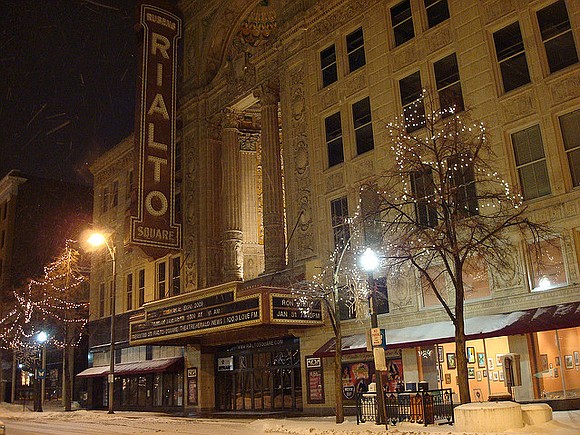 Rialto Square Theatre presents their 2019-2020 School Matinee Series lineup, made possible by a donation from Midland States Bank. The series provides fun and educational experiences for school-age children, while fostering a love of live theatre and the opportunity to visit the historic Rialto Square Theatre. Orders for the 2019-2020 School Matinee Series are now being processed.
"We had our most successful School Matinee Series to date in 2018-2019 and we can't wait to build upon that success in 2019-2020!" Executive Director of the Rialto Square Theatre, Val Devine said. "I am especially thrilled to bring back Shaun Boothe after his sold-out performance in February 2019. His passion and knowledge was truly inspirational to the 1,700 kids that attended the show. We can't wait to experience his all-new cast of biographical characters in 2020."
Each show includes a downloadable study guide for educators. These guides are an excellent resource for educators as they create the lessons and curriculum around the shows and their content.
Grant Assistance Generously Provided by ExxonMobil Thanks to a donation by ExxonMobil, we will provide grant opportunities for Will County schools that demonstrate the need for financial assistance. We invite schools located in Will County that serve low-income communities (40% or higher) to visit our website and submit an application to be considered for our available grants.
These grants will be given on a first-come-first-serve basis. "The generosity of our community knows no bounds," said Jack Erickson, Rialto Square Theatre Development Director. "We can't thank ExxonMobil enough for seeing the value in arts education and making sure it is accessible for all." Visit RialtoSquare.com/school matinees for more information.
Like in years past, we are offering an "Early Bird Special" for educators working on curriculum for next school year. Anyone who reserves tickets before May 31st, 2019, will pay just $6 per ticket. Starting June 1st, prices will increase to $7 per ticket. For more details about this special offer, visit www.rialtosquare.com/schoolmatinees.
The 2019-2020 Rialto Square Theatre School Matinee Series presented by Midland States Bank season includes:
Professor WOW's FUN-Believable Science Show
Tuesday, November 19, 2019 | 10 am
Grades K-8
WOW! Pow! How! When students see Professor Wow's zany, high-energy FUN-Believable Science Show℠ and experience the fantastic, 12-foot tall "Foam Monster," the impossible "Balloons in Orbit," the uproariously funny "Bernoulli TP Wipe Out Challenge" and the "Super-Colossal Vortex Cannon." They learn that nothing is impossible—as long as it obeys the laws of science!
Dog Loves Books
Wednesday, February 19, 2020 | 10am
Grades PreK-3
Louise Yates' New York Times bestseller comes to life in ArtsPower's newest musical about the irresistible Dog who loves everything about books. In fact, he loves books SO much that he decides to open his own bookstore. Dog decides that the best way to sell books is to act out all kinds of fun stories for his customers – everything from dancing dinosaurs to funny fairy tales. His customers can't help but get into the act, too! How could Dog's bookstore not be a huge success?