Wine of the Week – By OTT Cotes de Provence Rose $19.99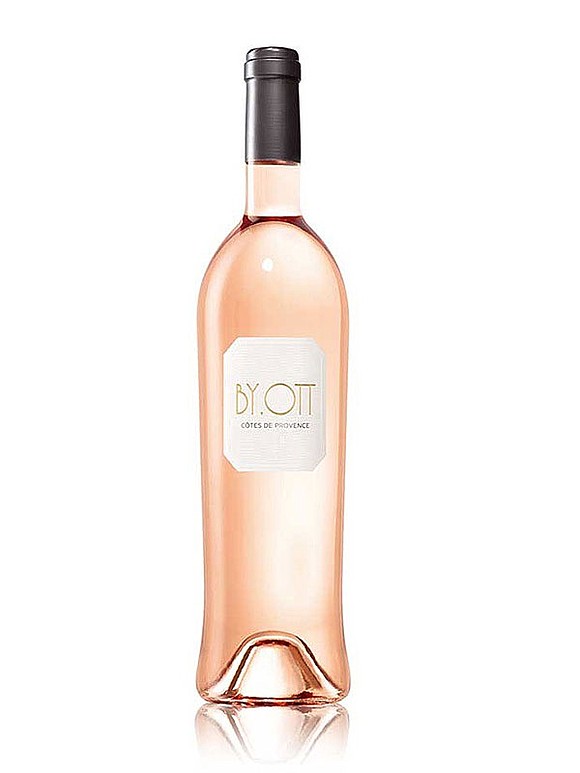 Rose is hot for spring. BY.OTT Cotes de Provence Rose 2018 ($19.99) is not your Aunt Rosie's Rose. It is elegant, racy and full of flavor. Food friendly and capable of pairing with everything imaginable at your next buffet, garden party or Sunday brunch it could easily become your 'go to' wine for the season. Even the most finicky wine drinkers who normally turn their noses up at Rose will be surprised by its sophistication. BY.OTT Rose is prepared with the same discriminating care that has been the hallmark of their wines since its founding in 1896. Domaine Ott has been pioneering rose wines since 1912.
A blend of 60% Grenache, 30% Cinsault, 6% Syrah and 4% Mouvedre, the grapes are sourced from the estate's legendary Chateau de Selle and Clos Mireille vineyards that are organically grown.
Under the strict supervision of cousins Jean-Francois and Cristian Ott, who are fourth generation winemakers, the wines are perfectly consistent from the first bottling to the last.
Bristling with aromas of fresh cut flowers and fields of wild strawberries, the wines are brimming with mouth watering flavors of raspberry sorbet, hints of tangerine and Mandarin orange with hints of shaved cinnamon sticks and cilantro. This is the wine to serve with sushi, Thai Basil shrimp or Tandoori chicken. Freshly grilled salmon with a brushing of sesame seed and wasabi dressing would be the perfect match for its slightly spicy finish.