Rep. Lipinski votes to restore net neutrality protections
4/14/2019, 10:07 p.m.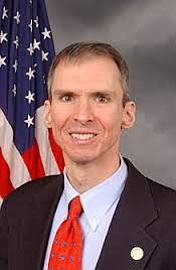 Representative Dan Lipinski (IL-3) voted to pass H.R. 1644, the Save the Internet Act, to restore popular, bipartisan net neutrality protections for consumers and small businesses after the Trump Administration ended the protections last year. The Save the Internet Act passed the House by a vote of 231-190.
"The power of the Internet has always been rooted in its role as a level playing field where the best ideas, not those with the most money, succeed," said Rep. Lipinski. "It is an honor to join my colleagues on behalf of the people of Illinois and Americans across the country to pass the Save the Internet Act to restore net neutrality protections and make the Internet better, cheaper and faster for Illinois consumers, entrepreneurs and small businesses."

The bicameral Save the Internet Act creates popular, bipartisan and targeted net neutrality protections, and codifies the FCC's 2015 Open Internet Order similar to last year's Congressional Review Act that passed the Senate and had bipartisan support in the House. The bill:
• Strengthens transparency protections, enacts specific rules against blocking, throttling and paid prioritization, and empowers the FCC to investigate consumer and business complaints and fine internet service providers for violations of the Communications Act;
• Protects consumers against unjust, unreasonable and discriminatory practices, and promotes competition;
• Ensures consumers can make informed decisions when shopping for internet plans; and
• Restores the FCC's authority to fund broadband access for rural communities, working Americans, veterans, seniors, students and disabled Americans.